One of my most popular recipes on pinterest is the Philly Cheesesteak Stuffed Peppers recipe. It's a match made in heaven — pairing steak and cheese, onions and mushrooms with peppers.
I wanted to do a variation of this recipe to kick off my new blog, so I went back to the drawing board and incorporated some tips that were given to me in the comment section, like pre-cooking the peppers so they're much more tender. Thanks for the great tip, friendly commenter!
In addition, I found thinly-sliced beef at Trader Joe's so I used that, but sliced deli roast beef as in the original recipe will work in a pinch. Use your favorite cheese to customize this dish to your own personal flavor.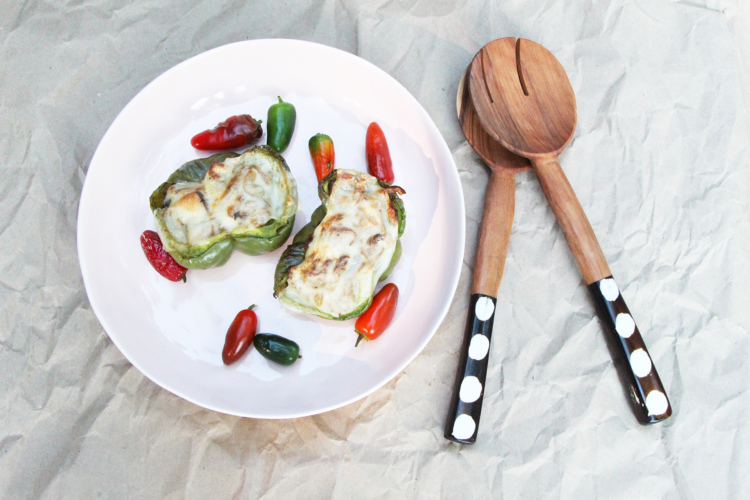 This recipe is great for anyone avoiding carbs, and believe it or not you won't miss the bread! It makes great leftovers, too. This is the recipe so nice you'll eat it twice!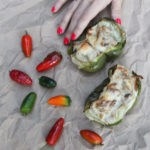 Print Recipe
Low-Carb Philly Cheesesteaks
Instructions
Preheat oven to 400°.

Slice the peppers in half lengthwise and remove ribs and seeds.

Place peppers in the oven to soften for 20 minutes.

Add 1 Tbsp of butter and 1 Tbsp of olive oil to a large saute' pan over medium heat. Cook the sliced beef stirring frequently, until browned. Set aside.

Add remaining 1 Tbsp butter, 1 Tbsp olive oil, garlic, mushrooms, onions and salt and pepper to the pan and cook over low-medium heat until tender.

Add the beef to the onion & mushroom mixture. Cook for 3-5 minutes until heated through.

Line the inside of each pepper with a slice of cheese and fill with the meat mixture and top with another slice of cheese.

Bake for 15-20 minutes until the cheese on top is golden brown. Broil for final 2 minutes to get the cheese to bubble.
Notes
Use thinly sliced steak or roast beef sliced in strips.