I've been making this roasted garlic baked brie for years… YEARS! In fact, I made it for the very first Thanksgiving I spent with my husband's family nearly a decade ago. Since then, it's requested at every single family event we have.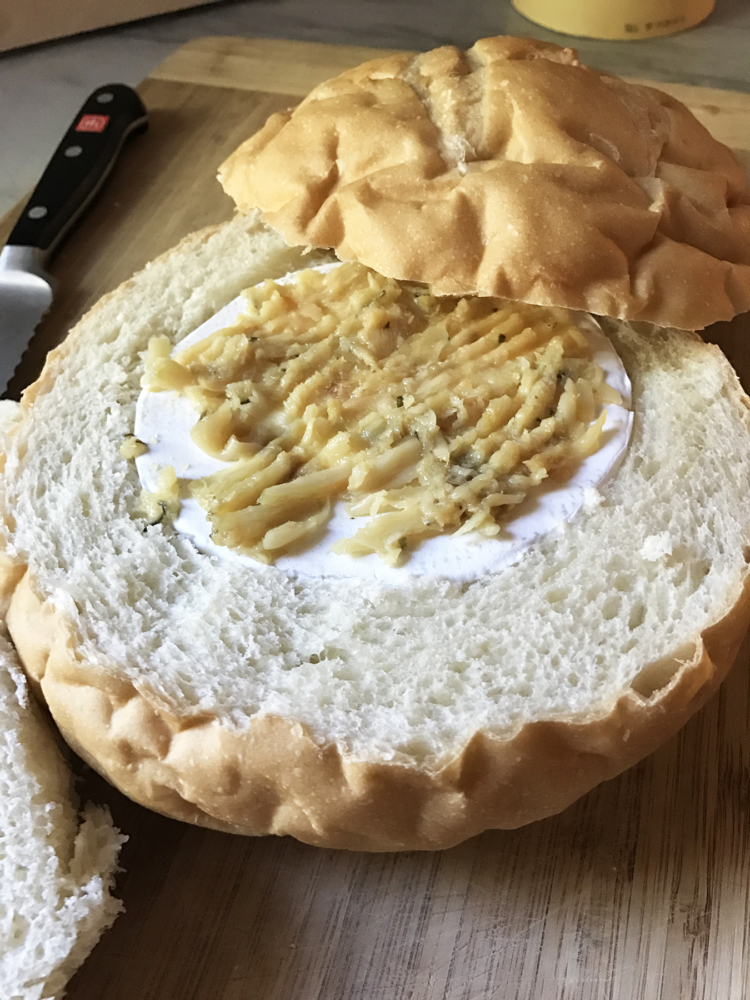 After years of experience, I now know to bring two or three loaves because it goes so quickly, and people feel very strongly about it running out. I bring extra to avoid fights!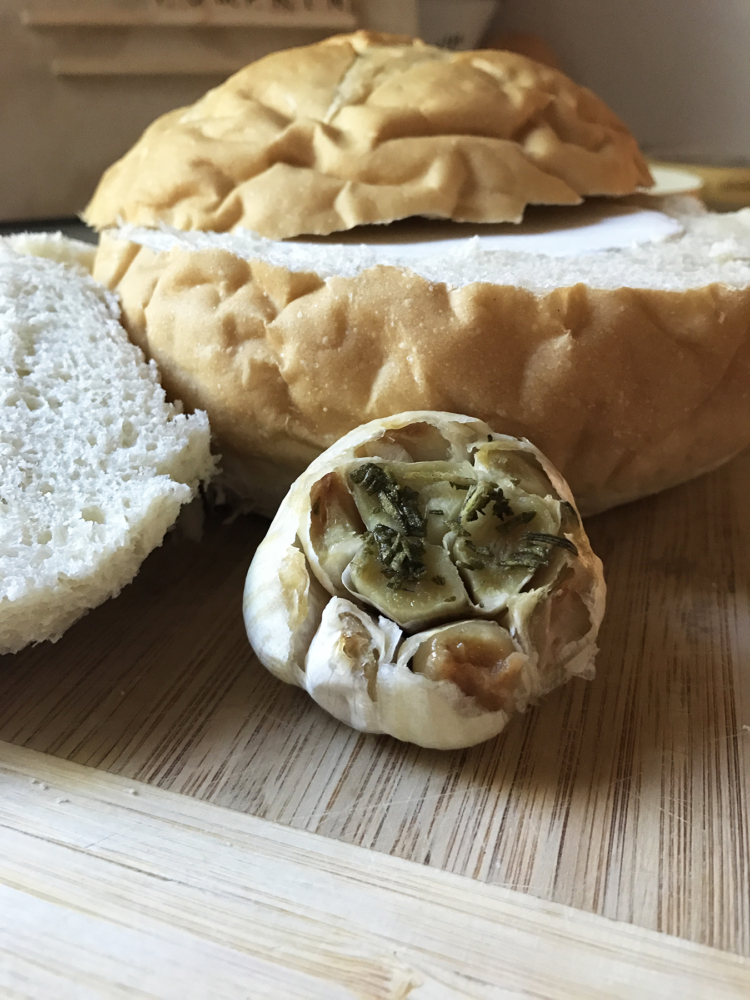 Roasting garlic is beyond simple, but you do need to plan ahead because it takes time. It's worth it though, because the smell of garlic roasting in your house is absolutely divine. Give me garlic over fresh-baked cookies any day! (Okay, don't make me choose.)
Give it a try and let me know if you love it as much as we do!
Roasted Garlic Baked Brie Recipe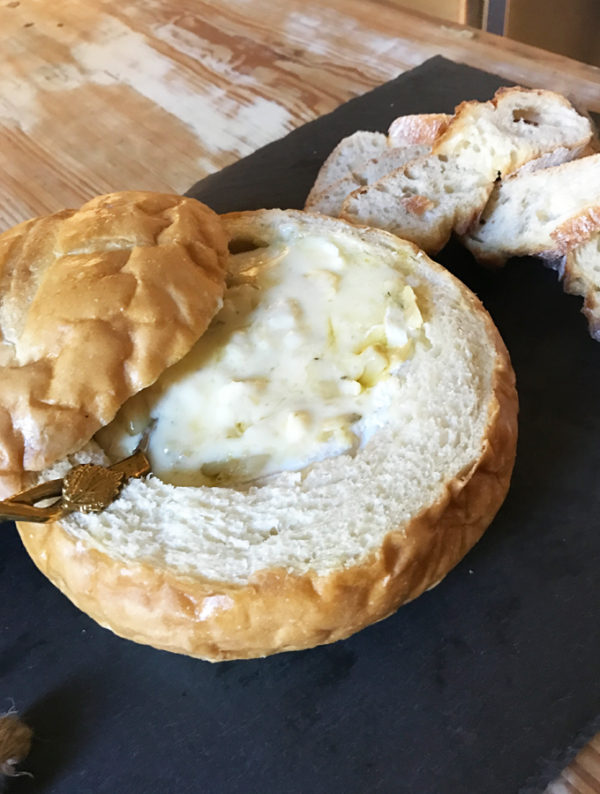 | | |
| --- | --- |
| | |
Cut off the top of the garlic bulb to reveal a portion of the cloves. Drizzle with 1.5 teaspoons oil and sprinkle with rosemary (if using). Wrap it up in foil and bake at 425° for 30-35 minutes, until softened. Set aside to cool (10-15 minutes). Reduce heat to 375°.

When the garlic is cooling, cut off the top fourth of the loaf of bread and carefully hollow it out so that the brie can sit inside. Set aside the removed bread and place the brie cheese inside the bread.

Once cooled, gently squeeze the softened garlic cloves into a small bowl and mash with a fork. Spread the garlic mixture over the brie cheese and replace the bread top. Brush the outside of the bread with a teaspoon of oil and wrap in foil, sealing the edges.

Bake the bread for 45-50 minutes or until cheese is melted. Serve with toasted baguette, apples, grapes, crackers and reserved bread cubes.