My mom knew I was a chef before I did. When I first got my driver's license, she handed me her wallet to go straight to the grocery store (it was either her best idea or her worst idea — I haven't decided yet). I didn't start to realize how much I loved to cook until college; I was halfway through school and on the path to becoming an accountant. When I didn't have my nose in a book, I was constantly cooking for my friends. That's when I realized, "Hey, I'm kind of good at this!"
I started She's The Bross in 2008 and was dedicated to sharing my recipes and life with my followers for several years. Eventually, after getting married and having two very different but perfect-in-their-own-way boys PLUS my full-time accounting gig, keeping up with She's The Bross got to be too much for me, but I missed the community and sharing all my new concoctions with you all!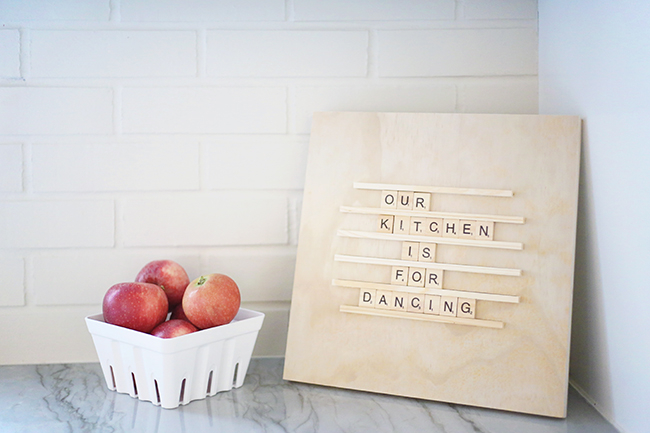 I'm so happy to officially announce that I'm back again. I have spent the last few years developing (mostly daydreaming!) My Stir Crazy Kitchen, a place where I'll share my favorite recipes, everything I know about hosting an A+ dinner party, my adventures — and lessons learned — with two young kids, and the occasional DIY crafts (if I ever finish them).
Just because I'm an accountant, don't expect all my measurements to be exact — I live by lots of dashes and pinches. Isn't that the best way to be in the kitchen??
Be sure to follow me on Pinterest to save recipes and see more of what inspires me.
Let's get Stir Crazy!
xo Daisi