Back-to-School is in full swing! While I don't have to pack a lunch for my kiddos everyday, I do pack lots of picnic lunches for days when we're not at home. The range of things I tend to throw into their to-go meals can be pretty crazy – let's just say they eat a lot of leftovers. I always want to be more intentional with what my boys are eating, and I'm sure you do too, so I created a cheat sheet of lunch box ideas for those days when I'm not feeling super inspired.
This guide breaks down lunches into manageable categories to take the brainwork out of packing. Simply pick something from each category and BOOM! Lunch is packed. Now you never need to be stuck in a lunch rut again!
Enter Your Email to Download Your Free Lunch Box Guide
Lunchbox Recipes
Here are some links to some great recipes you can use in your kids' lunchbox. I'd love to know your secrets for stepping up your lunch packing – let me know in the comments!
+Meatballs w/ tomato sauce
+Mini quiche
+Chia pudding
+Steamed or roasted veggies
+Fruit smoothie w/ spinach
+Mini pancakes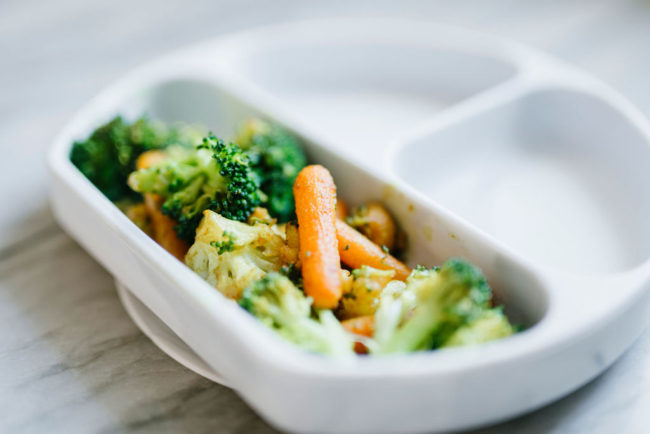 Lunchbox Must Haves
Best Lunchboxes
To me the best lunchboxes are (1) easy to clean and (2) don't spill. I love stainless steel because you can wash it in the dishwasher easily and you don't have to worry about any stains or smells absorbing into the material. And these all have good lids that prevent spilling and accidental openings. I also like to have one with dividers, but that's not absolutely necessary if you pair it with some of the accessories I've listed below.

Lunchbox Add-ons
With the right lunchbox add-ons, you will have everything you need to pack a delicious, nutritious and creative lunch for your little one. They even make notes you can add in when your own creativity has expired…like now?