Staying home again this New Year's Eve? No worries, you can still have a fancy toast at midnight (or 8 p.m. if you're a parent to young kiddos)! Here are some easy ways to upgrade your champagne toast this New Year's Eve!
You guys know I love a good at-home cocktail and these are as easy as they come! All you need is a bottle of champagne and these add-ins will elevate your toast to the next level.
Champagne Add-Ins
These additions to champagne make it fancy with very minimal work on your end. I love taking a glass of champagne to the next level using everyday items you likely already have! So easy!
Add a Popsicle to your Glass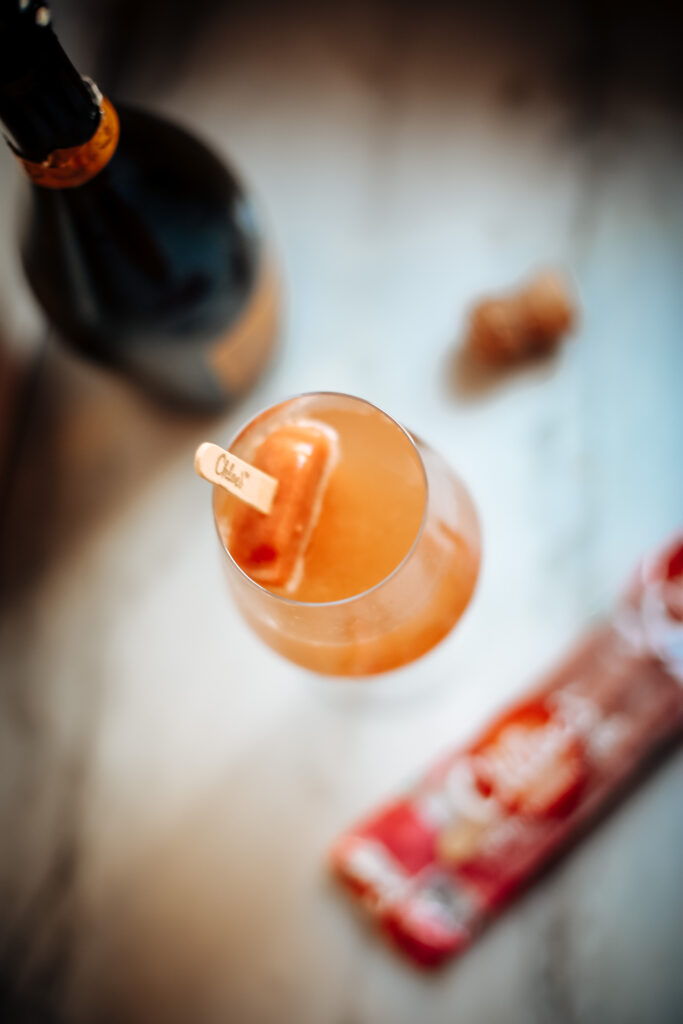 Check your summertime popsicle supply in your freezer and grab a couple. Dunk them in your champagne and viola – an instant upgrade! And it looks so dang cute too.
A Scoop of Sorbet for a Pretty and Tasty Drink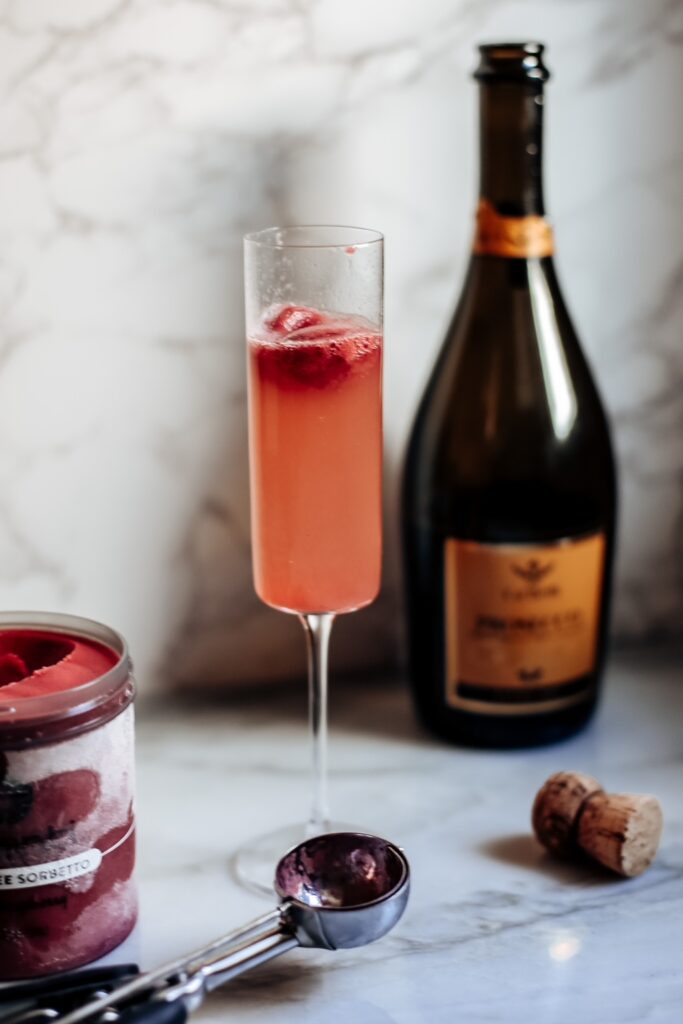 A nice scoop of lemon or raspberry sorbet will also elevate your glass of champagne and also sweeten it up a bit.
Cotton Candy is Cute AND Delicious on your Champagne
I love the idea of cotton candy as a champagne topper from Kirbie's Cravings! It looks great and everyone loves the stuff!
Spun Sugar is a Show Stopper Topper
If you're feeling adventurous, you can make these spun sugar champagne toppers, also by Kirbie's Cravings! These are by far the most gorgeous, but also take the most prep time.
Frozen, Sugared Grapes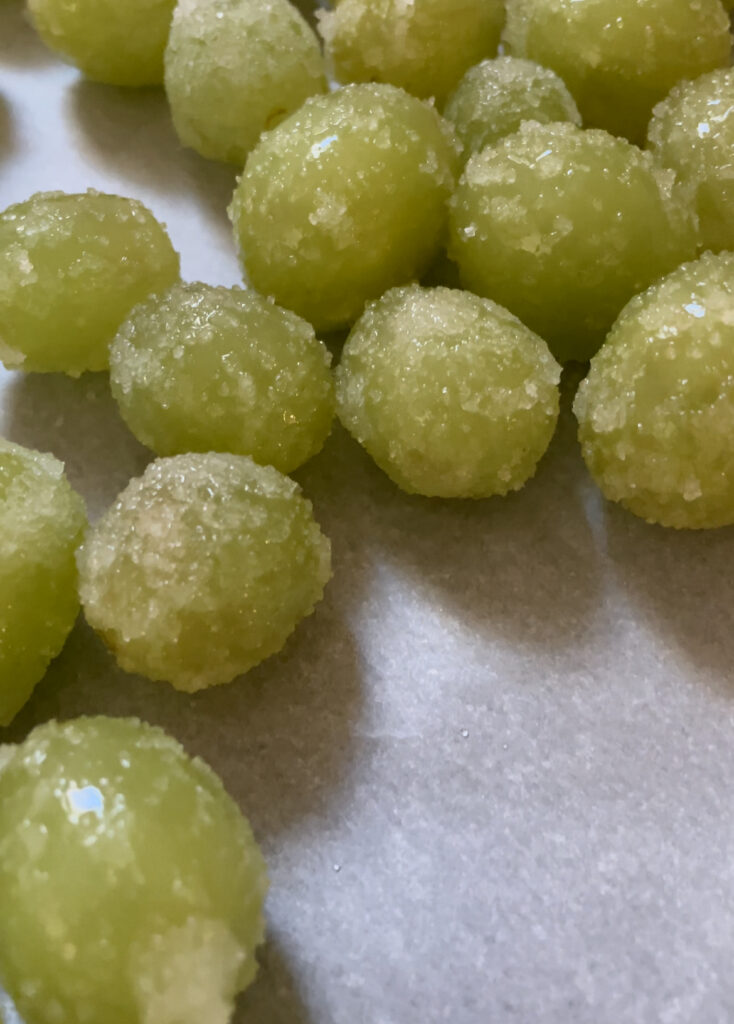 Frozen, Sugared Champagne Grapes
Ingredients
3

cups

green grapes

1

cup

champagne of your choice

3

Tbsp

white sugar
Instructions
Cover grapes with champagne.

Marinate in the refrigerator for 12+ hours.
These are also perfect for a Spanish tradition I just learned about. The Spanish tradition of eating 12 grapes at midnight is a tradition that consists of eating a grape with each of the twelve clock bell strikes at midnight of December 31 to welcome the New Year. Each grape and clock bell strike represents each of the coming twelve months.
Such a fun way to ring in the new year!
Champagne Jell-o Squares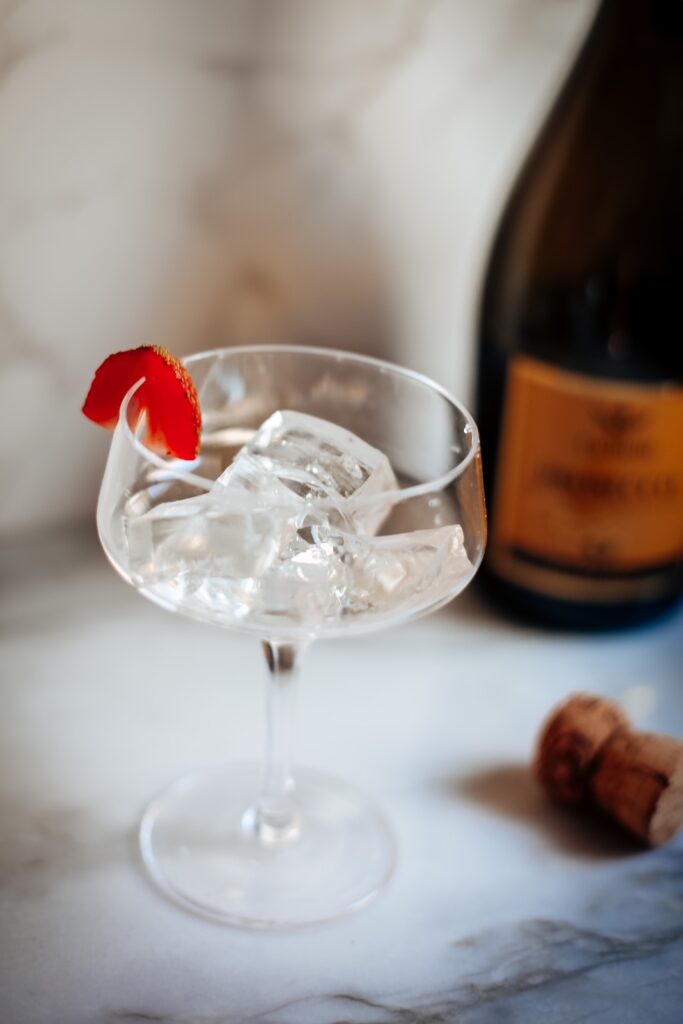 If you want something more than additions TO your champagne, why not make fun jell-o squares out of champagne!?
I followed the recipe from Celebrations At Home blog and they turned out perfectly. Get the recipe HERE.
Whatever drink you choose to ring in the new year with… I hope you have a great time and enjoy yourself and your company! Happy New Year!
In the mood for something besides champagne, find all my cocktail recipes HERE!