For my birthday this year my husband gave me a whirlwind weekend in Chicago, and even though my big day is in July, we couldn't make it work with our schedules until this fall. It turns out it couldn't have come at a better time in our crazy lives! We left on a Thursday and came home on Sunday — definitely a quick trip, but we crammed a ton of fun into those days and had a great time. I even came home feeling recharged for the upcoming holidays!
We arrived around 8 p.m. and decided it was too late to plan anything special for that evening, so we decided to check out a nearby speakeasy called Untitled Supper Club for dinner, drinks and entertainment. The food was delicious (we ordered the burrata and prosciutto, shrimp cocktail and grass-fed beef sliders), but the entertainment stole the show! There was a "burlesque, circus, contortion, freak and fantasy" show the night we were there. It was such a fun atmosphere, and definitely something that we could not do in Tulsa, so it really felt like a getaway.
Maybe I set unrealistic expectations, or maybe our food scene in Tulsa is even better than I thought (it's amazing if you didn't know), but the food — although very good! — was not the shining star of the trip I thought it might be. I don't mean to sound disappointed, maybe just surprised to leave feeling a little ambivalent about our meals.
You might think it's dorky, but the architecture tour was probably my favorite thing we did. I was so excited about it, and this part of the trip totally lived up to my very high expectations. If you haven't done it, go! Now! It was so beautiful and I actually felt like I learned something.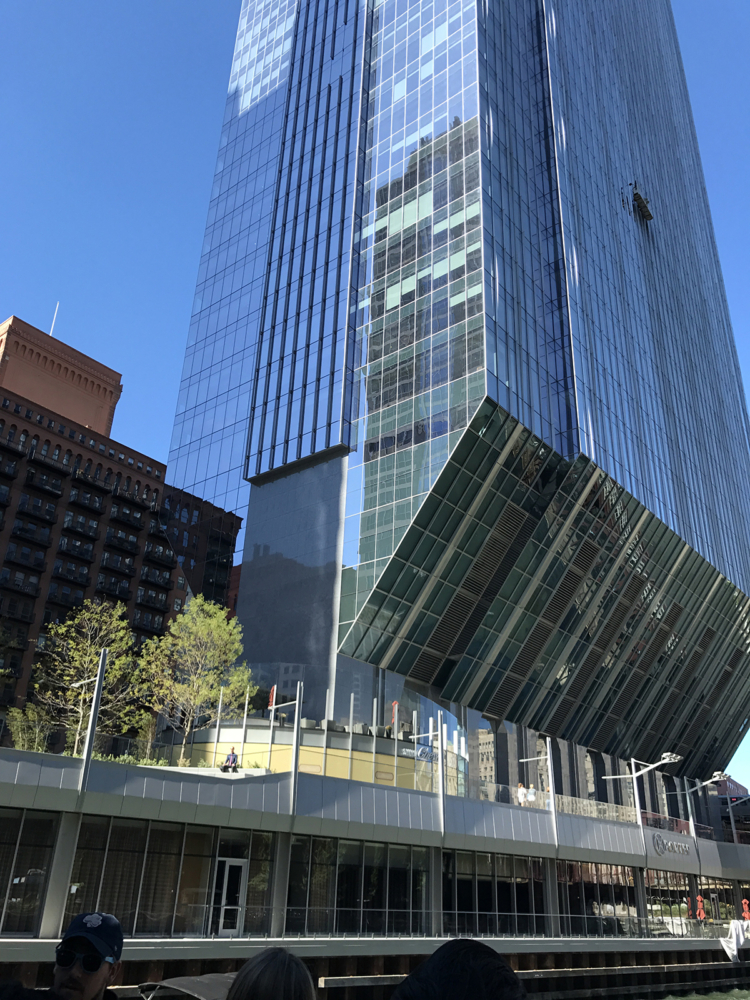 I'm sure I don't need to tell you that Chicago has fantastic shopping. So, even though we had some specific things planned, I knew I really just wanted to shop 'til I (almost) dropped. I love Zara, and getting to spend time in one IRL was way too much fun.
Our major goal for this trip was to finally get me to Wrigley. As a longtime Cubs fan, my husband was beyond elated when they won the World Series last year. Like, I'd be really nervous to ask him what the best day of his life so far is, because I'm afraid I know the answer. Wrigley was on my bucket list as a sports fan. I was so blown away by the history and beauty of the stadium! We dedicated a full day to the Cubs, and had the best time. We even got to go on the field before the game! They did not let me suit up, though, which was a bummer.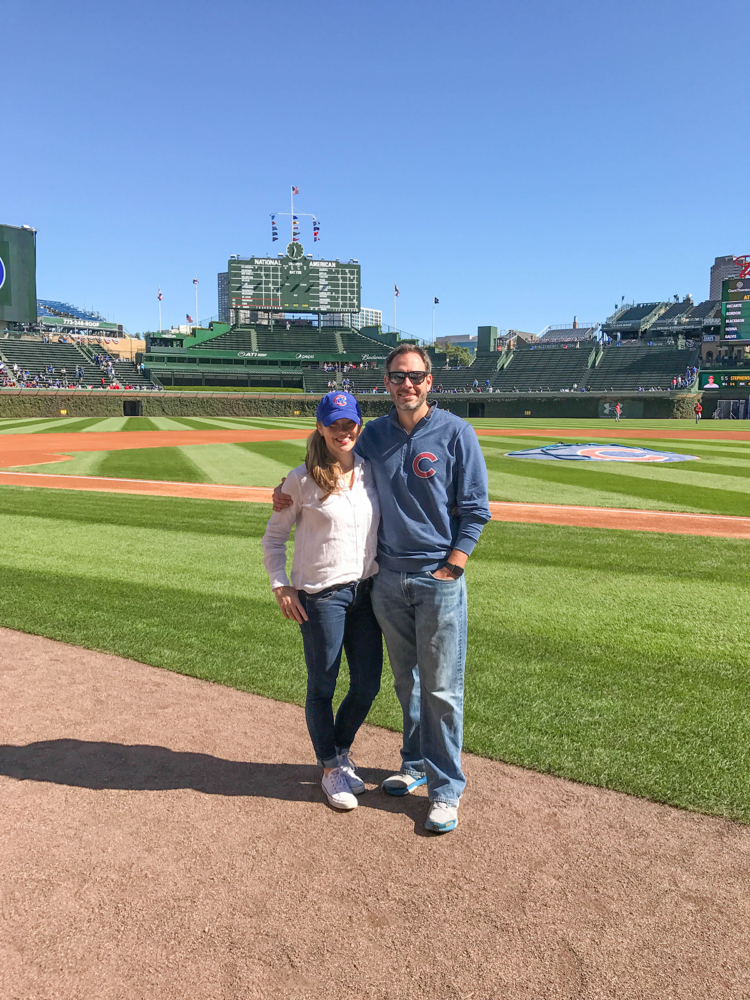 Chicago is such a short and easy trip from Tulsa, and I can't wait to go back. I really wanted to ride bikes along the lake shore, and I'd love to go to Second City and maybe catch a stage play next time. We got to check out Eataly this trip, but didn't get to eat there, and it is going to be at the top of my list for the next trip because it is SO COOL. And, I'm always taking suggestions if you think there's a place I should try!