It's a new season of cookbook club, this year we've chosen Chrissy Teigen's "Cravings: Hungry for More." We loved her first cookbook so much, we unanimously decided to give her second one a try. Our first meeting confirmed we made the right decision, and I think you'll agree after trying this insane chocolate mousse.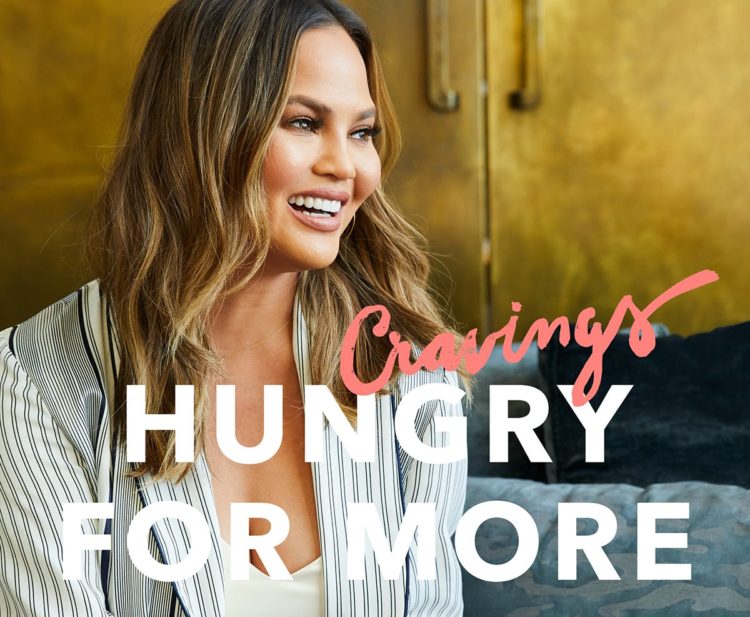 If you're not familiar with Cookbook Club, you can read all about it here. You have to promise to let me know if you start your own, though!
For our club get togethers I almost never bring dessert, but I procrastinated and was one of the last ones to pick my dish. There was only one dessert chosen, so I decided to go for it. The fact that this mousse requires no baking was obviously a huge added bonus!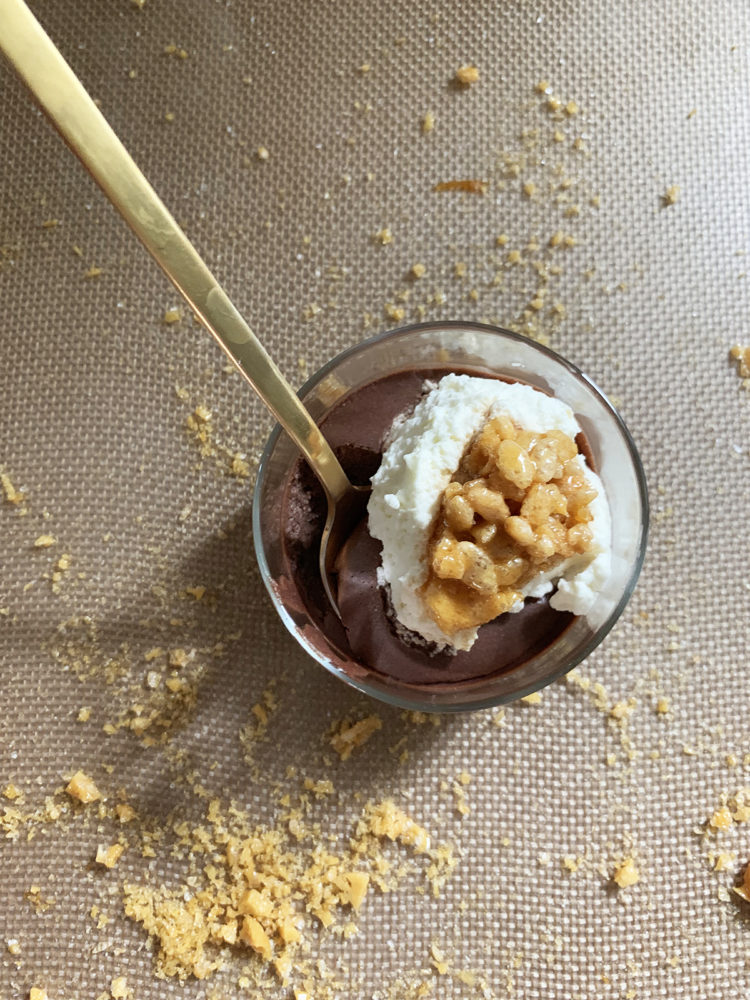 This dessert is served in individual dishes and made two hours to one day in advance, so it's perfect for parties. Pro tip: make the mousse and refrigerate, but wait to top with the whipped cream and crackle until right before serving so it stays extra crunchy.
Chrissy suggest serving these in martini glasses, but another adorable presentation is using these tiny canning jars. These work even better than martini glasses if you're transporting them to the party — they have lids to prevent a catastrophe!
Before You Get Started
• Make extra crackle but DO NOT taste it before it cools (not that I know from experience or anything).
• If you double the recipe, let the chocolate cool longer than 15 minutes, otherwise it will deflate the mousse.
• Use sea salt to sprinkle over the crackle — it's more potent than kosher.
You can get the full recipe here, or better yet, go ahead and buy the cookbook. It will become a kitchen staple, I promise!