I should definitely start by saying my friend Taheerah's granola is the stuff of legends. It's unbelievably delicious, but because Taheerah is a fitness guru (check her out @lifeoftaheerah) and health nut, you know it's as good for you as it is tasty. If she boxed this stuff she'd be a billionaire! Until then, she's been kind enough to share her technique with us.
Taheerah says every single time she makes a batch it's different, so you don't need to worry about exact ingredients. I like having the flexibility to make a snack using exactly the stuff I want, so I know my kids will love it, too! It's also great for anyone who deals with food allergies, since it's so easy to modify.
When I asked if I could share her secrets here on Stir Crazy, she whipped up a batch and it did not disappoint. She gave me the details of the granola, but stressed again that it's a really flexible "recipe." She encouraged us all to get weird with it!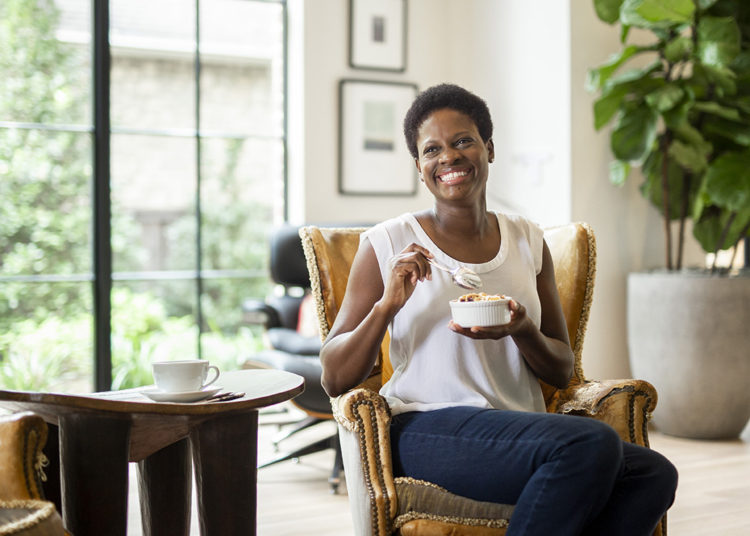 Taheerah's Famous Granola Recipe
Ingredients:
• oats
• almonds
• sunflower seeds
• pumpkin seeds
• flax seeds
• unsweetened coconut flakes
• kosher salt
• cardamom
• cinnamon
• maple syrup
• olive oil
• coconut sugar
Directions:
Preheat oven to 275°. Mix all ingredients in a large bowl, then use a spatula to spread them evenly onto a sheet pan. Bake for about an hour, stirring every 10-15 minutes. After cooling, you can add in some extras like dried apricots and cranberries for additional taste and texture.
Store the granola in an airtight container and it will last for days! Well, it could last for days. It doesn't in my house!
For more great tips and recipes, follow Taheerah @LifeofTaheerah!
Photography by Emily Steward