I know I'm late to the Whole30 party, but nevertheless, I am ALL IN. I am loving researching recipes and finding ones that work for my family. Even though I'm the only one on the program, they're eating what I eat because you better believe I'm not cooking separate meals for them!
I had gotten into a huge rut with meal planning and cooking. We weren't eating bad stuff all the time, but it was definitely more than I would like. These last 30 days have monumental in changing my habits and recognizing routines I'd gotten into that maybe weren't the healthiest for me or the boys.
One of the best recipes I've found is this super easy sheet pan meal from Nom Nom Paleo. It took maybe 5 minutes to make the meatballs and the rest is just oven time. I paired it with noodles for the boys and I had it as is. Everyone in the family gave it two thumbs up, so of course you know it's going into rotation in our regular meal plan.
Part of what made it such an easy recipe was buying pre-cut broccolini (thanks, Trader Joe's!). You may be thinking, "But you're an accountant, so I know you know they cost more!" However, it's important to value your own time, and I value my time *not* spent on prepping vegetables. Can't put a dollar value on happiness!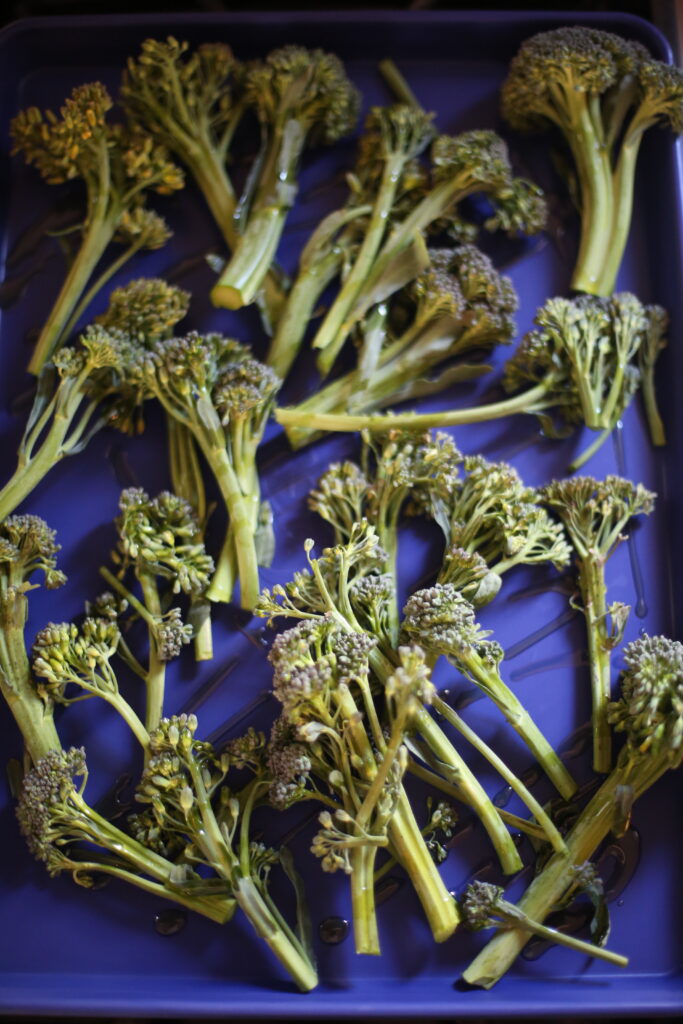 Note: I used Trader Joe's Umami powder instead of the Magic Mushroom Powder, but honestly kosher salt would be just fine as well!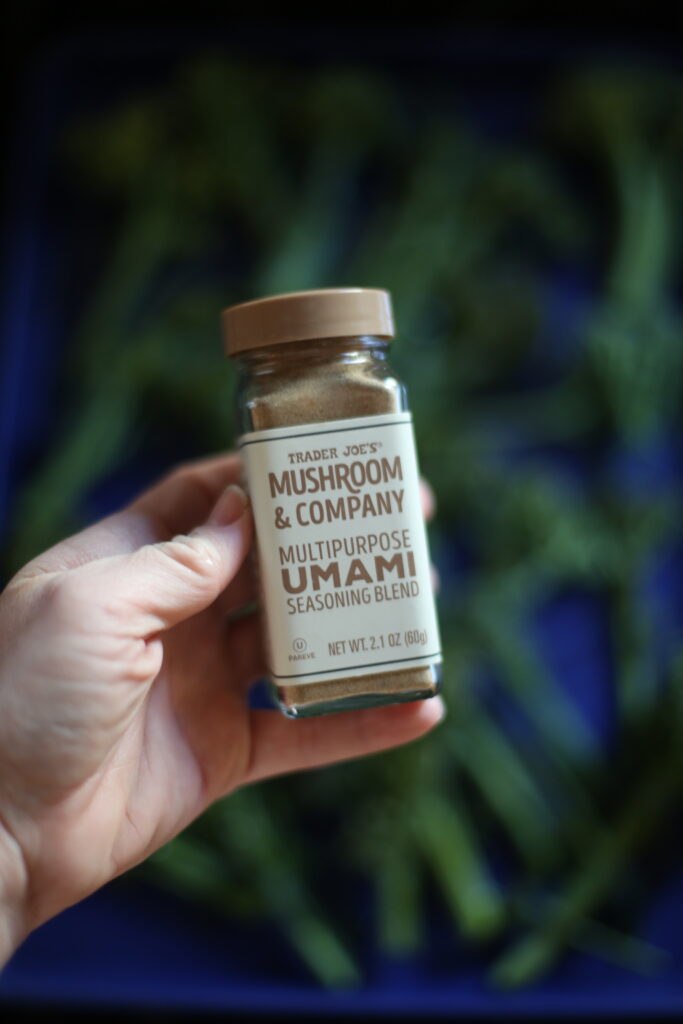 Get the recipe HERE: Nom Nom Paleo's Sheet Pan Meatballs & Broccolini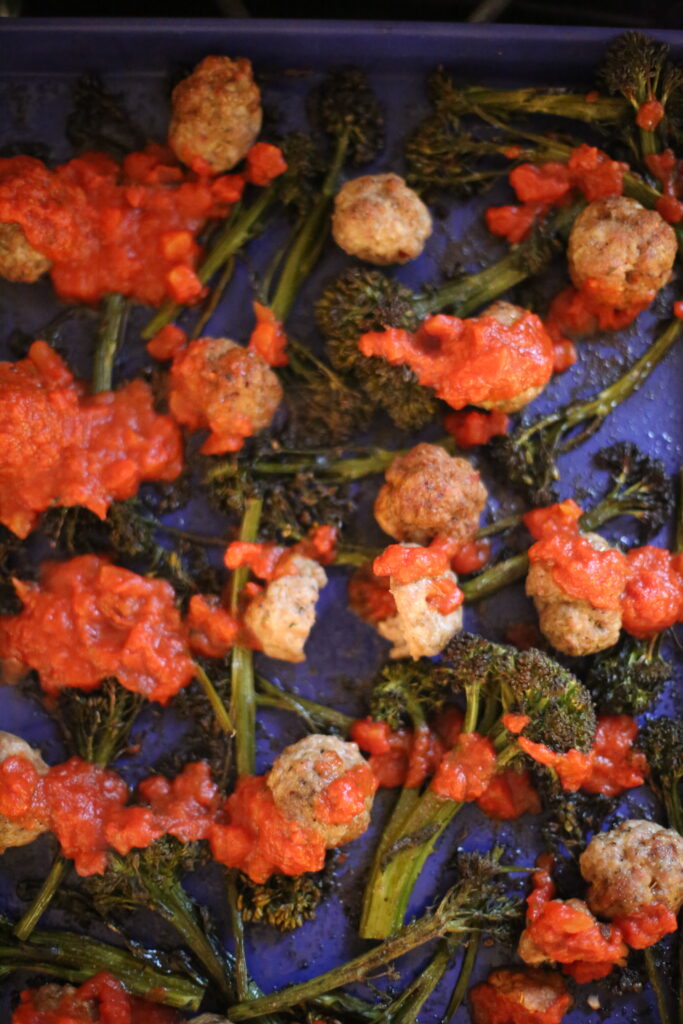 And also, can I give a shout out to this gorgeous sheet pan? First of all, it's the most beautiful shade of blue. Second of all, it's seriously non-stick and SO easy to clean. Finally, it's ONLY $25 and has the best name ever… Holy Sheet. Get yourself one, trust me.