You know all those cookbooks you buy thinking this is going to be their moment to shine, but you have absolutely no desire to crack them when the time comes? This is your answer! These are the 5 essential cookbooks I currently live and breathe by — they're my best friends in the kitchen and I couldn't live without them.
My 5 Favorite Cookbooks: Winter 2017

1. "Easy, Delicious Home Cooking" from Real Simple
I love this cookbook because, true to the name, it is
very
simple. It's organized by seasons, which helps when you're trying to decide what to make in a pinch. This is my go-to cookbook when I need something quick, easy and delicious every time. Everything in the book has very few ingredients, and can be ready in around 30 minutes. I haven't tried a single recipe that hasn't been great! It's really hard to pick a favorite out of this book because they're all so tasty, but since I have to, I would say it is the
slow-cooker creamy chicken with biscuits
. You HAVE to make these biscuits!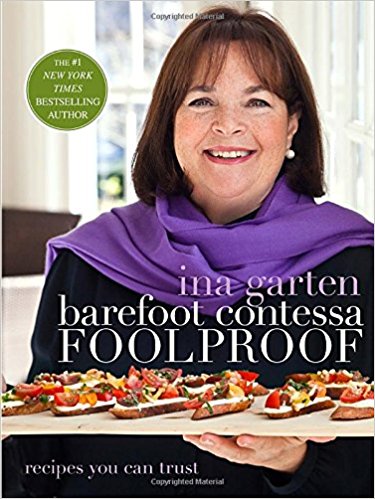 2. "Foolproof" from Barefoot Contessa
It says it right in the name… FOOLPROOF! Over the years, my husband has gifted me a cookbook or two of Ina's and after watching her on the Food Network for years I've tried a ton of her recipes, but this cookbook is my absolute favorite. True to Ina's style, nothing in it is difficult, yet the recipes are consistently delicious. I particularly love the
crispy mustard-roasted chicken
paired with sweet potato puree.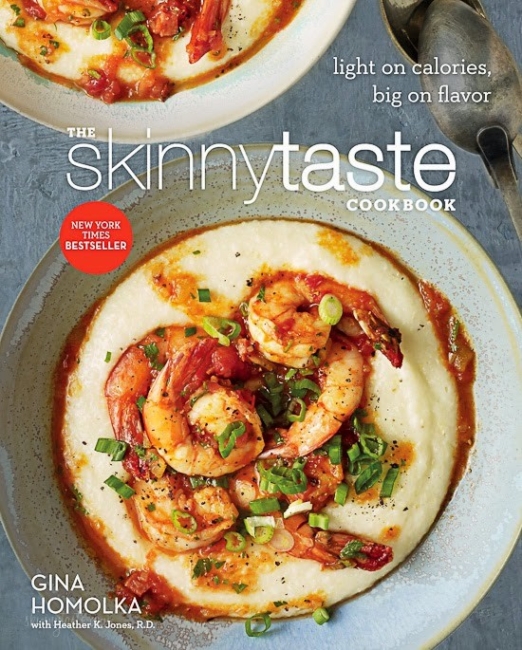 3. "The Skinnytaste Cookbook" from Gina Homolka
I am going to be real with you: the reason I love this cookbook is because I need a healthy kick every once in a while and these recipes never make me feel like I'm giving up anything. I have made the guiltless chocolate chip pancakes at least once a month this past year, and you know what? They really are guiltless! Just never tell my family they're basically eating vegetables.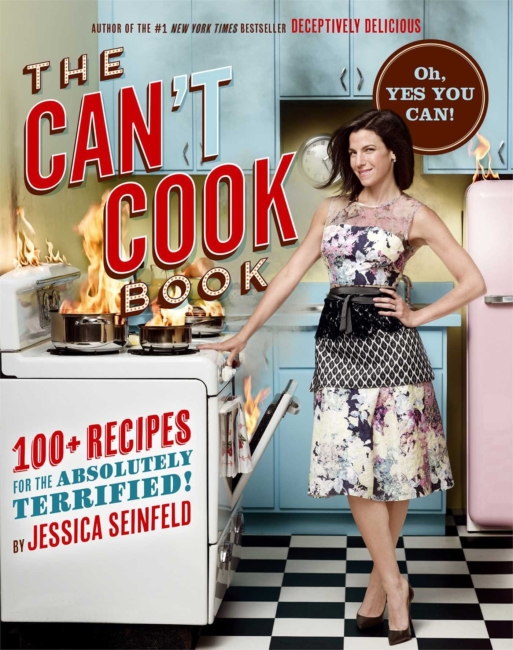 4. "The Can't Cook Book: Recipes for the Absolutely Terrified!" from Jessica Seinfeld
This is so much more than just a book full of recipes. Mrs. Seinfeld has included several useful tips and step-by-step instructions for the non-professional cooks like myself. The recipes are simple to follow and everything I've tried has been exceptional. My two go-to's are the scrambled eggs and cream cheese (Warning! You will never go back to regular scrambled eggs again.) and the baked egg noodles and cheese.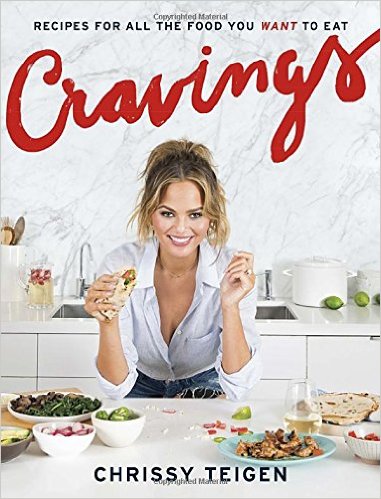 5. "Cravings: Recipes for All the Food You Want to Eat" from Chrissy Teigen
I saved my current favorite for last. If you're expecting healthy, supermodel-friendly recipes, this is NOT the book for you. This cookbook is full of hearty comfort foods combined with her mom's best Thai recipes, which as it turns out is the greatest combination ever. My friends and I are currently cooking our way through this for Cookbook Club and so far we've loved absolutely everything. The best (and worst for you) thing I've made thus far is the Armadillo Cheesy Garlic Bread. It was so ridiculously good, I saved the leftovers and indulged all week.
Which cookbooks are inspiring you lately? I'm always looking for new ideas!