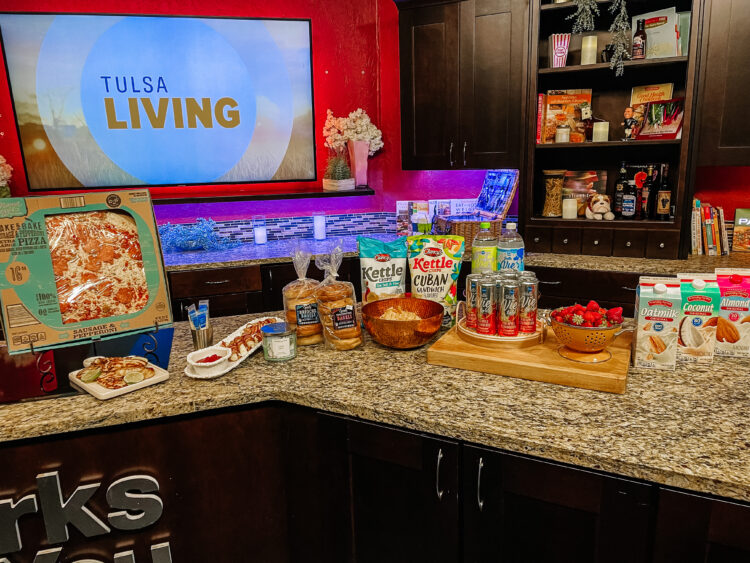 ALDI 2021 Fan Favorites are out, and I am so happy to be the one to share them with you today!
If you're not sure what Fan Favorites is all about… I'll fill you in! It is an ALDI-owned, consumer-voted awards program that taps into the passion of avid ALDI fans. The ALDI community of fans sets it apart from other stores. Since 2019, more than 360,000 customers have voted for their top picks from a wide variety of ALDI-exclusive items. Participation in the Fan Favorites survey offers more proof that shoppers love ALDI-exclusive products and are passionate about sharing their #ALDILove. 71% of people who took the 2021 Fan Favorites survey shop at ALDI once a week or multiple times a week.
When you're shopping at ALDI, whether it be in-store or online – it's easy to identify the winners by looking for products labeled with a blue heart. You can shop the blue heart to find them yourself regardless if you shop in store or via curbside pickup. Here in Tulsa, curbside pickup is available at six stores, providing shoppers a convenient way to shop for groceries. Visit shop.aldi.us to place an order for delivery or determine if your local store offers curbside.
Here is the list of the 2021 Fan Favorites Winners and remember, the * denotes a repeat winner! Keep scrolling for some bonus recipes using some of the Fan Favorites below!
---
2021 Fan Favorites Winners
•Cult Favorite: Appleton Farms Premium Sliced Bacon*
•Stream & Snack: Clancy's Kettle Chips*
•Morning Meeting Must-Have: Specially Selected Brioche and French Toast Bagels
•Guilt-Free Go-To: Friendly Farms Almond, Coconut & Oat Milk*
•Guess Who's Back: Huntington Home 3 Wick Candles
•Mama Knows Best: Mama Cozzi's Pizza Kitchen Take and Bake Deli Pizza*
•Little Fan Favorite: Happy Farms String Cheese*
•Sip & Celebrate: PurAqua Belle Vie Sparkling Flavored Water*
•Dinner Delight: Fresh Family Pack Chicken Breasts
•Keeping it Fresh: Strawberries*
BONUS RECIPES
These bonus recipes are made using Fan Favorite ingredients!
Bacon-Wrapped Mozzarella Sticks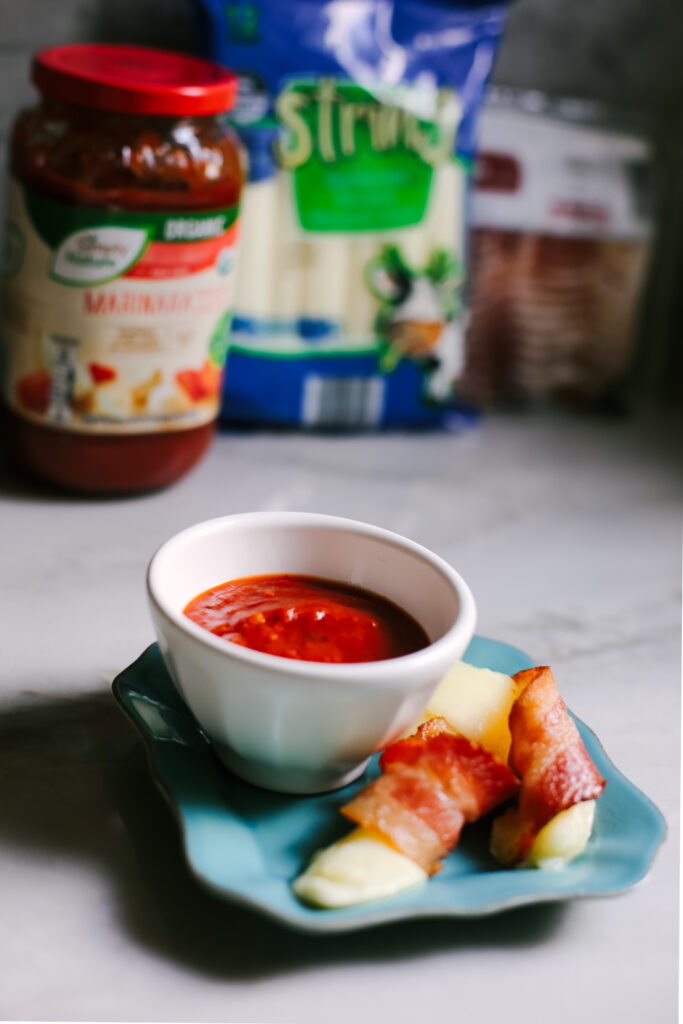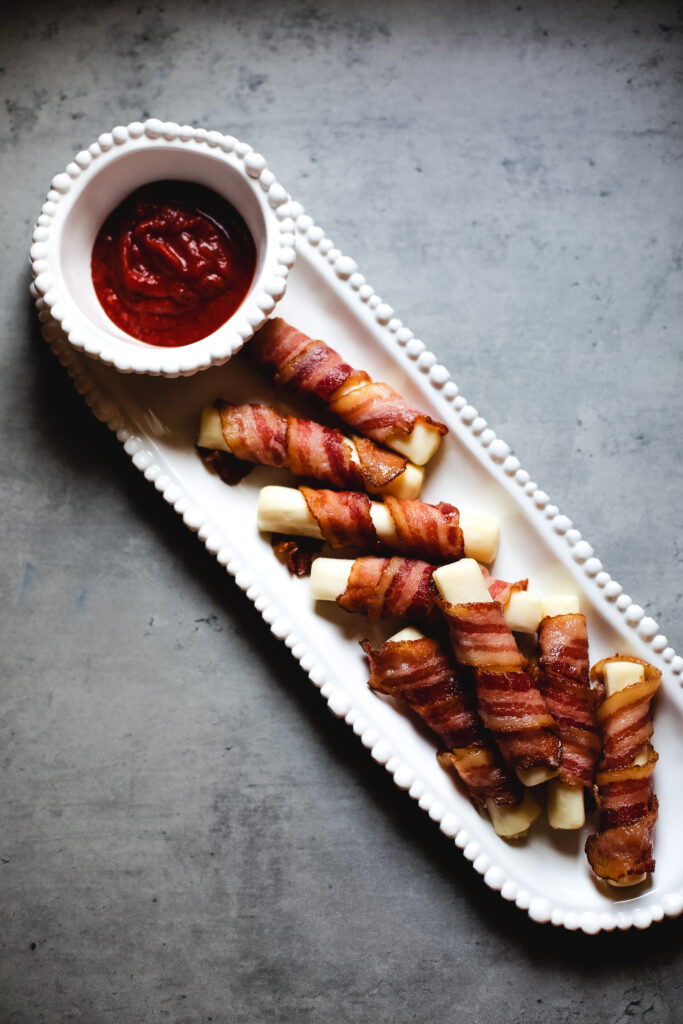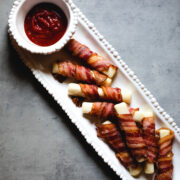 Print Recipe
Bacon-Wrapped Mozzarella Sticks
Create a delicious appetizer with 2 simple ingredients. Everyone will be coming back for more!
Ingredients
12

sticks

Happy Farms String Cheese

12

slices

Appleton Farms Premium Sliced Bacon

1

cup

Simply Nature Organic Marinara Pasta Sauce

for serving
Instructions
Freeze the string cheese until solid (~4 hours+).

Preheat oven to 400° and line a medium baking sheet with foil. Place bacon in an even layer and bake until crisp but still pliable, approximately 12-15 minutes.

Once the bacon has cooled slightly, wrap each string cheese stick with a piece of bacon. Place on a foil lined baking sheet and bake until the cheese starts to melt, 5 minutes.

Optional: Serve with marinara.
Grilled Ginger-Lime Chicken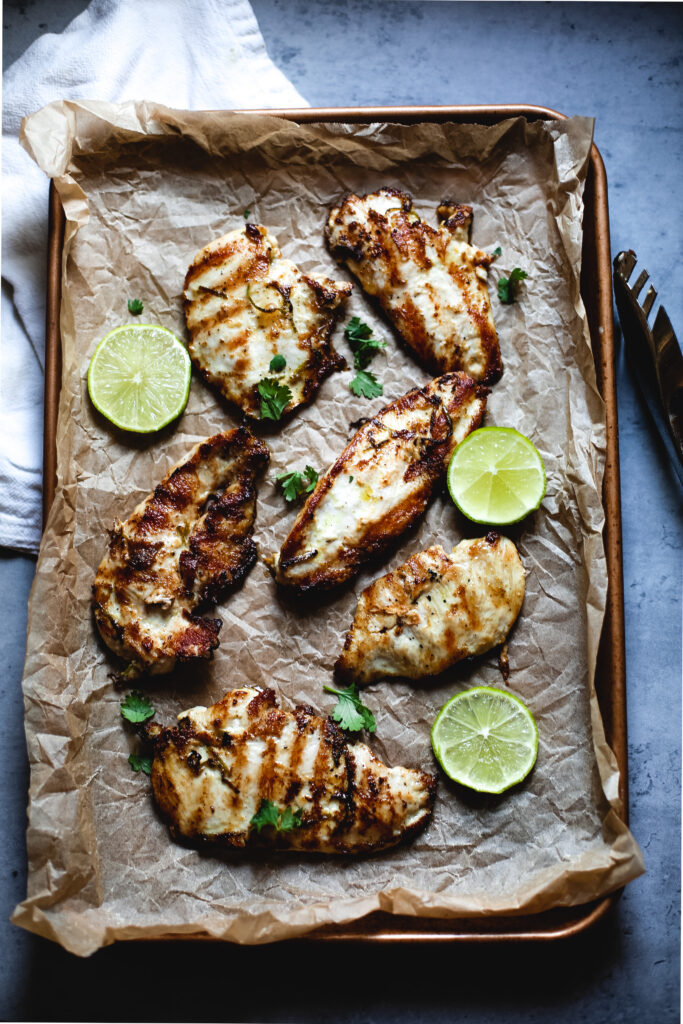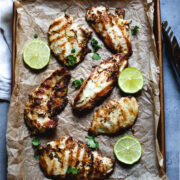 Print Recipe
Grilled Ginger-Lime Chicken
This simple marinated chicken is quick and easy with BIG flavor. Prep the marinade the day before and grill it when you're ready!
Ingredients
2

lbs

Fresh Family Pack Chicken Breasts

1/3

cup

Burman's Mayonnaise

2

Tbsp

fresh lime zest

(from 2 limes)

1

Tbsp

Simply Nature Organic Ginger Stir-In Paste

salt & pepper
Instructions
Dry the chicken breasts with paper towels and sprinkle with 1 ½tsp salt.

Stir the mayonnaise, lime zest and ginger together and season well with salt and pepper.

Toss the chicken in the mayonnaise mixture, coating all sides.

Tip: chicken can sit in the mixture refrigerated for 8 hours prior to cooking.

Heat your grill to medium-high and grill the chicken for 4minutes each side, until juices run clear.
If you make any of these things, please share it and tag me and #ALDILove!
For more fun information and tips, visit ALDI.us, "Like" @ALDI.USA on Facebook and follow @ALDIUSA on Instagram and @ALDIUSA on Twitter. And, if you're like me and want to share your own recipes, photos, tips and tricks, tag ALDI using the hashtag #ALDILove.
Be sure you're following me on Instagram, Facebook and Pinterest so you don't miss anything!