I took the boys berry picking this summer for the first and we had so much fun! They definitely ate a few pounds of berries while I picked enough to bring home. As much as we love eating them fresh, I wanted to incorporate some berries into a few recipes as well. If your family is also filled with berry fanatics, I've rounded up a few of my favorites that are sure to be summer staples in the our house.
Best Summer Blueberry Recipes
Dreamsicle Popsicles with Blueberries
Summer isn't summer without popsicles! The very first thing we made with our blueberries was Dreamsicle Popsicles with fresh blueberries. So easy and so good! Your kids won't even know they're healthy.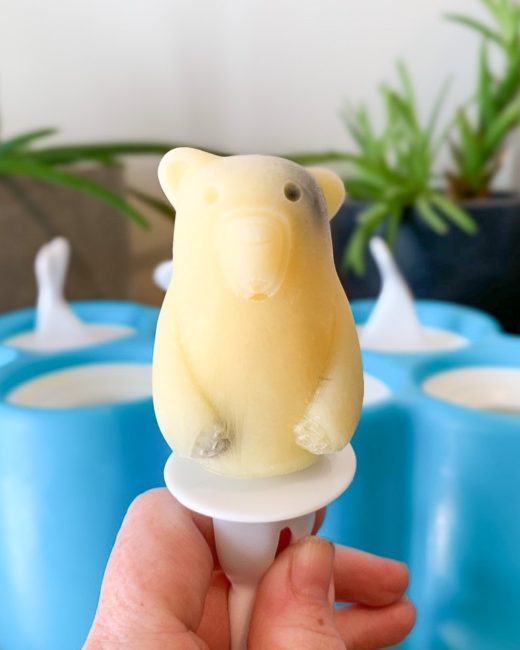 Get these cute popsicle molds here — easy to use and makes the whole process even more fun for the kids.
Blueberry Shortcake
I couldn't compile a list of delicious berry recipes without including my all time favorite: berry shortcake. This is my go-to 4th of July treat every year, but you can make it any time of year! The biscuit is really the best part, you won't want berry shortcake any other way after trying this. Trust me.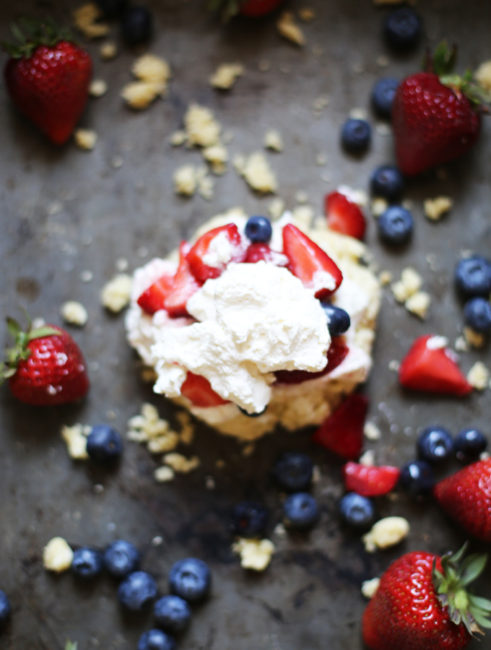 Blueberry Lemon Buttermilk Cake
Blueberries and lemons go together like… well, blueberries and lemons. Have you ever noticed how many recipes there are with this combo? There are breads, pancakes, coffee cakes, scones, muffins, cheesecakes… the list goes on and on. I had to taste for myself what the fascination was with this combo, so when I came across this recipe for a blueberry, lemon, buttermilk cake, I knew I had to try it!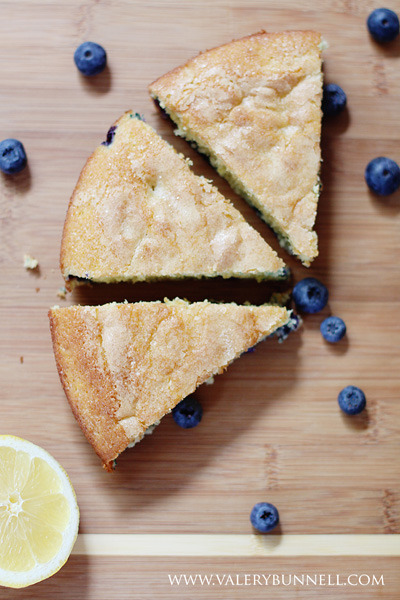 Image via Tasty Kitchen
Blueberry Cheesecake
My favorite cheesecake is just plain cheesecake topped with fresh fruit. That's why I can't wait to beg my mom (our family's resident cheesecake maker) to make this delicious one topped with a fresh blueberry sauce.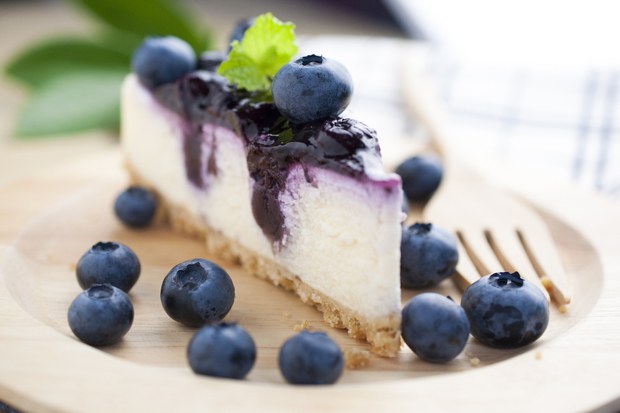 Image via epicurious
Blueberry Muffins
The boys helped me make these Healthy Blueberry Muffins from Well Plated, and we absolutely loved them. Since they don't have a ton of sugar, I didn't mind the boys having about six a piece.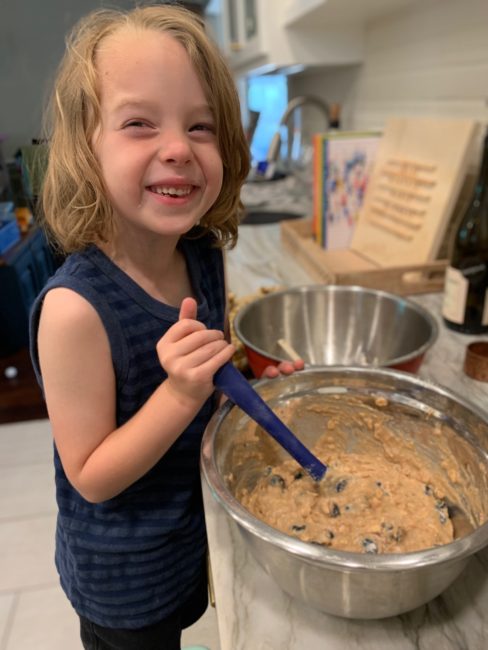 Smitten Kitchen's Blueberry Bars
The Smitten Kitchen's blueberry crumb bars were recommended by a couple people on Instagram. I have both of her cookbooks: Recipes and Wisdom from an Obsessive Home Cook and Triumphant and Unfussy New Favorites. I went to see her speak when she came to Tulsa. Her blog is my very favorite. Of course I'm going to love these bars!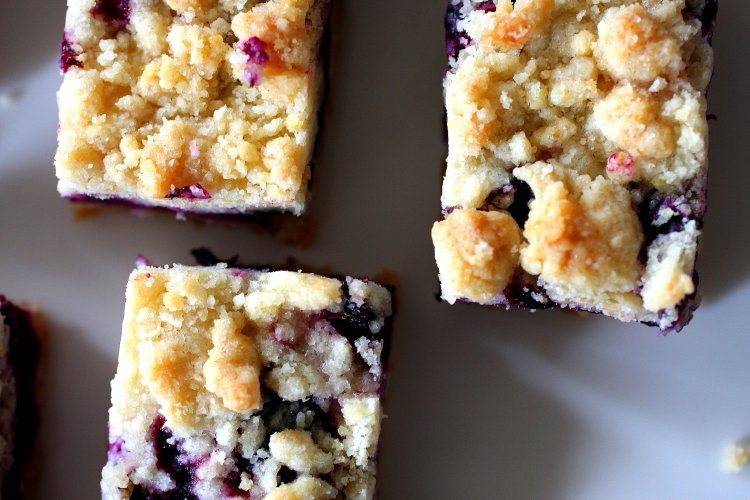 Image via Smitten Kitchen
Pioneer Woman's Lemon Blueberry Pancakes
Now that I've personally confirmed the combination of lemon and blueberry is perfection, I knew I wanted to make pancakes. This blueberry pancakes recipe from Pioneer Woman gets its extra bit of tastiness by adding some lemon juice and zest. I promise you'll never want blueberry pancakes without lemon again.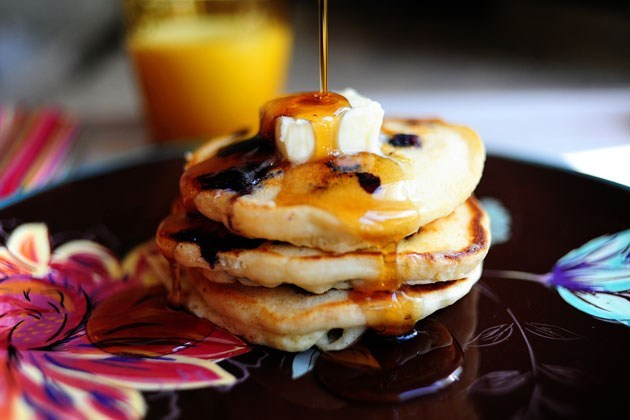 Image via Pioneer Woman
Those are my favorite ways to use blueberries — now you tell me yours! Drop a comment with your favorite blueberry recipes below so I can expand my summer menu. 🙂