Cheeseburger Pizza Night is something your whole family will love to see on the calendar. It's a combination of two of my favorite comfort foods — cheeseburgers and pizza. What's not to love, right?
Most of these items you probably already have on hand. You already know I love to keep pizza dough around just for this occasion! If you're like me and also have pre-made pizza dough on hand, your dinner will be on the table in 20 minutes flat.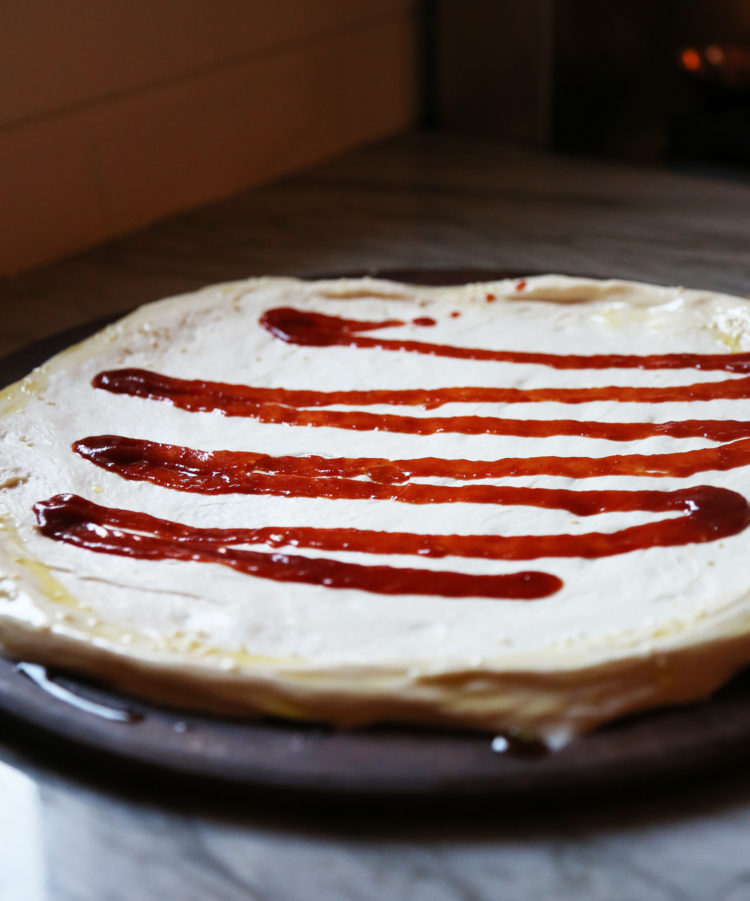 This recipe is for a super basic cheeseburger, so it's the perfect canvas to get adventurous with toppings, cheeses or sauces. If you're like us, we love ranch with our pizza so next time I'll drizzle a little of it over the top.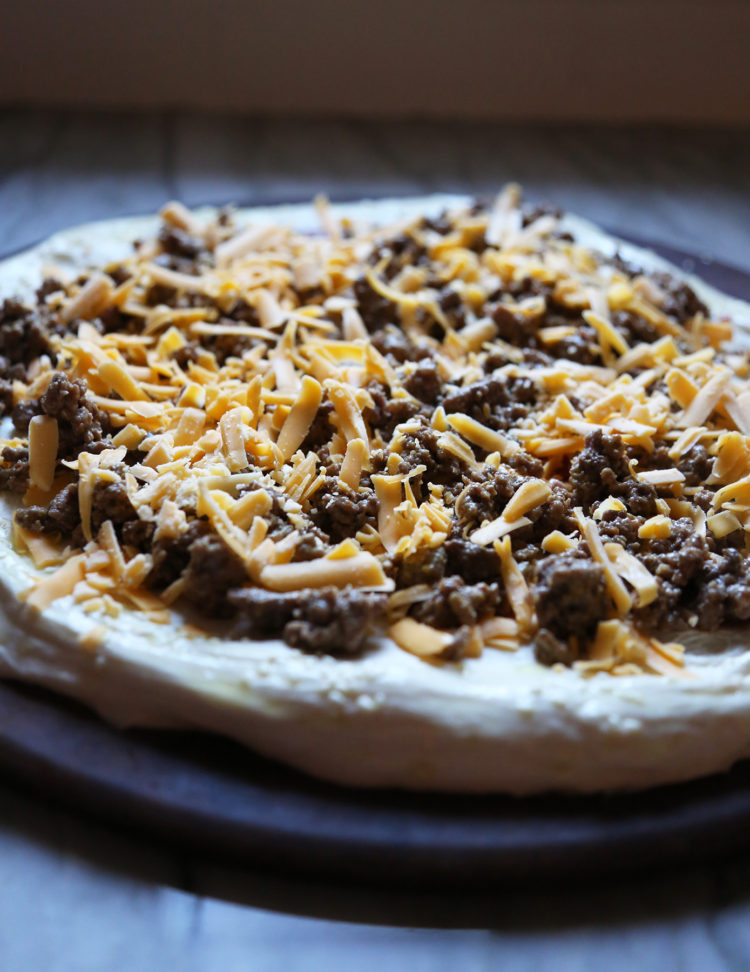 To complete the burger experience (and make yourself feel better about doubling up on those comfort foods), you can whip up a tasty side salad and top it off with this homemade Dill Pickle Dressing.
Pickle Juice Side Salad
Dill Pickle Dressing Ingredients:
• 1/3 c. Mayo
• 2 Tbsp. Pickle Juice
• Salt and Pepper to taste
Directions:
Simply whisk the mayonnaise, pickle juice, salt and pepper, and drizzle over your favorite salad mix topped with tomatoes.
Cheeseburger Pizza Recipe
Cheeseburger Pizza
Ingredients
1

lb

ground beef

1

tablespoon

yellow mustard

more for serving

2

tablespoons

ketchup

more for serving

1

pound

refrigerated pizza dough

1

tablespoon

olive oil

2

teaspoons

sesame seeds

2

cups

shredded American cheese

dill pickle rounds

1/4

small red onion

diced, rinsed and drained
Instructions
Preheat oven to 450 degrees F.

Cook the ground beef over medium heat for about 4 minutes. Transfer to a bowl and allow to cool for about 5 minutes.

Stir in 1 Tbsp of mustard and ketchup; sprinkle with salt and pepper.

Stretch the pizza dough onto the pizza stone (about 12 inches around). Brush the edges with olive oil and sprinkle with sesame seeds.

Drizzle ketchup on the pizza dough and top with 1 1/2 cups of shredded cheese. Top with beef and remaining 1/2 cup cheese.

Bake for 15-20 minutes, until the crust is golden and the cheese is bubbling,

Top with pickle slices and onions.

Drizzle the top with mustard and ketchup and serve.