I thought National Cookie Day would be the perfect time to share one of the most delicious recipes of all time. It's not mine, so I feel like I can comfortably be that extreme about its greatness! I've tried making just about every recipe for chocolate chip cookies that exists. None even come close to the classic Néstle Toll House version. It's included on every bag of chocolate chips for a reason!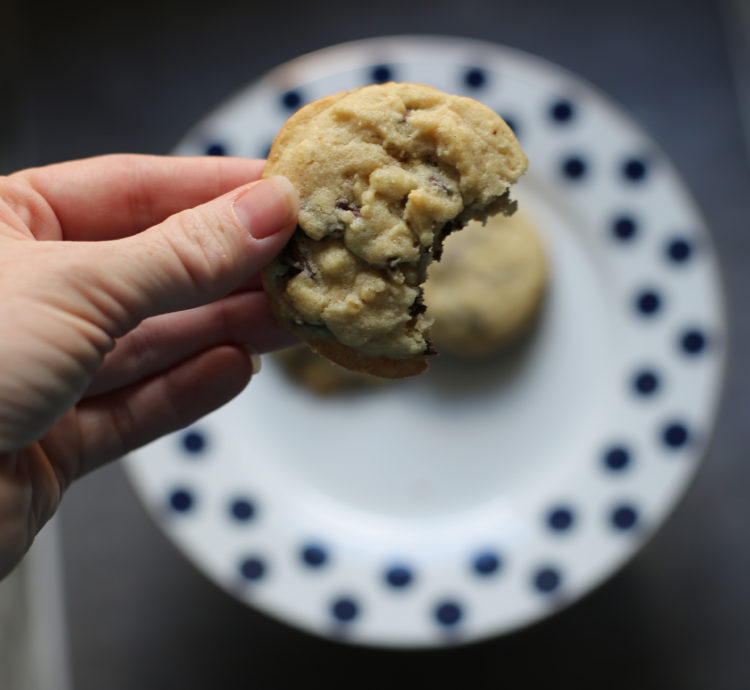 The only upgrade I make to the Néstle recipe is sprinkling some sea salt on top of the dough before baking. It makes these cookies even more addictive if you can believe it. Everyone loves some salty with their sweet, surely!
Every time I make these cookies I'm reminded of one of my favorite episodes of "Friends." Trust me, It would be easy to do my best Phoebe Buffay impression and say it's an old family recipe, but it's too much fun to see everyone's face when I tell them it's classic Toll House!
4 Stir Crazy Tips For Baking The Perfect Cookie
1. Use a cookie scoop to get perfectly rounded and uniform cookies.
2. Bake the cookies on a Silpat to achieve that delicious golden-brown bottom and chewy consistency.
3. Sprinkle cookies with sea salt prior to baking.
4. Under-cook the cookies just a little so they are gooey and delicious!
Néstle Toll House Chocolate Chip Cookies
Chocolate Chip Cookies
Ingredients
2 1/4

cups

all-purpose flour

1

teaspoon

baking soda

1

teaspoon

salt

1

cup

2 sticks butter, softened

3/4

cup

granulated sugar

3/4

cup

packed brown sugar

1

teaspoon

vanilla extract

2

large eggs

2

cups

12-oz. pkg. semi-sweet chocolate chips

sea salt
Instructions
Preheat your oven to 375° F.

In a small bowl, whisk together flour, baking soda and salt. 

With a mixer, beat the butter, granulated sugar, brown sugar and vanilla until creamy. Add the eggs, one at a time, mixing well after each.

Add the flour mixture in gradually until combined and lastly, stir in the chocolate chips.

Drop the cookies onto the baking sheet and sprinkle with sea salt.

Bake for 9 to 11 minutes. Cool on baking sheets for 2 minutes, then remove to wire racks to cool completely.
Notes
Inspired by: Original Nestle' Toll House Chocolate Chip Cookie Recipe
Do you have a secret family cookie recipe or cookie-baking tip?? Please share them with me! I love learning new tricks.