The summer season means a fun new set of calendar icons for our little learning DIY kid calendar. It's been especially important this summer — baby Lee is becoming less and less of a "baby" every day, and Harris is so aware of every little thing that goes on it's amazing. With a crazy schedule (vacations, a long weekend with Oma, etc.) and a lot of other little changes in our routines, it creates the potential for meltdowns from everyone (including me).
With the DIY kid calendar, Harris and I can put together our week visually. We "plan" his schedule and talk about what he has to look forward to, along with the activities for each day. It's fun to have these little moments with him, and I really think the calendar helps him deal with fewer surprises in his schedule. He loves to go on "adventures" and asks every day where we are going, so it's fun to see his brain light up with the idea of a plan.
Don't get me wrong, sometimes we don't even leave the house! Even if the plan for that day is playing in the sandbox outside. The best part? Before bed every night, we talk about our day and he tells me his favorite part. It keeps us both motivated to enjoy our summer activities together!
Right now in this heat, our days typically start with a good water play session in the yard. Indoor (i.e. air conditioned) activities are always great too, like the library or aquarium.
What are your favorite summer time activities?
Download Your Summer Calendar Icons here!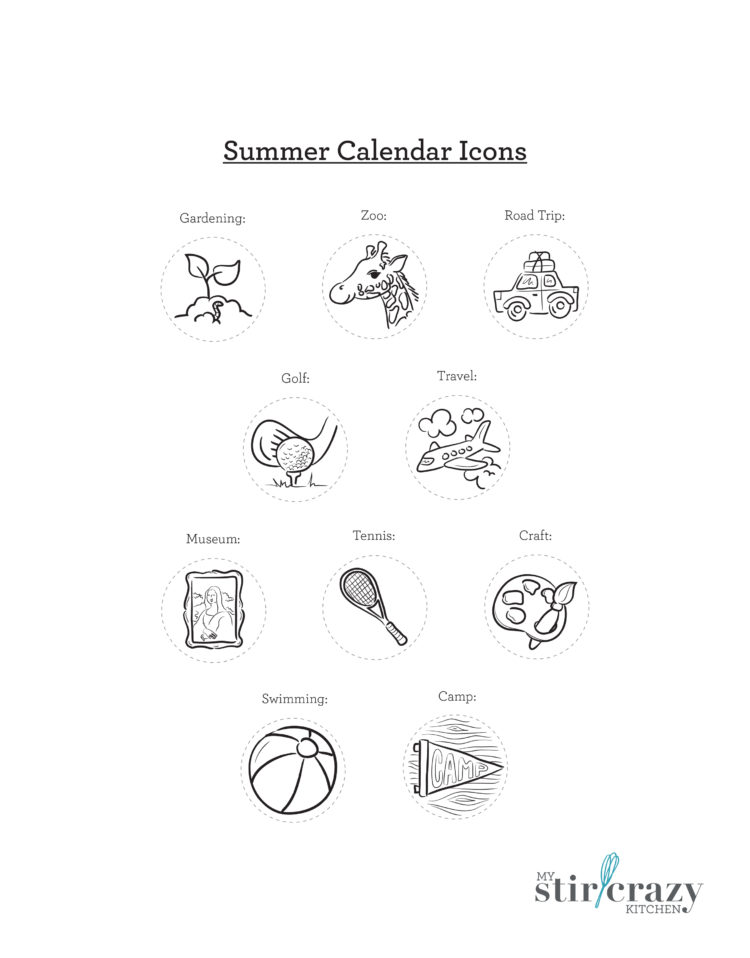 Click here for your printable summer calendar icons.
Save
Save