I recently shared my tips for a perfectly sweet Galentine's Day celebration with the News on 6. If you're not familiar with Galentine's Day, let me fill you in! If you're already a G-Day pro, you can skip ahead to my tips below.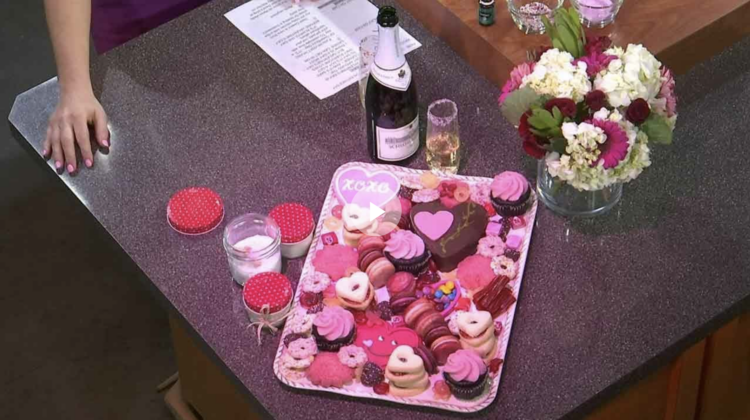 Although Galentine's Day is now a widely-celebrated "holiday," it began years ago on an episode of Parks & Recreation. Today it's officially moved from the tv screen to a part of our culture, and is officially a non-official holiday on February 13. It was created as a day for "ladies to celebrate ladies," and that is something I can get behind!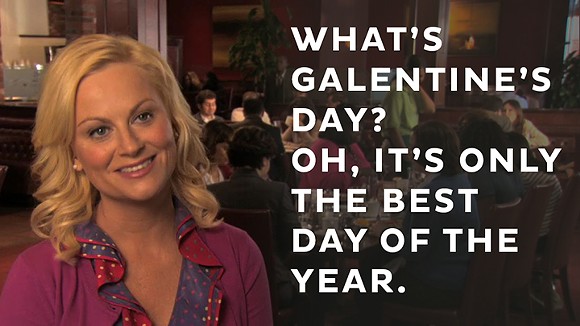 In my opinion, you can't have a perfect Galentine's Day evening without the following four things:
1. HOMEMADE BATH SOAKS
Give your friends the gift of relaxation this Galentine's Day! This gift is cost effective, and you can customize it with whatever essential oils you prefer. These are some of my favorite "recipes":
• Relaxation = Lavender + Stress Away
• Detox = Peppermint + Lemon + Thieves
• Breathe Easy = Eucalyptus + Peppermint
• Focus = Lemon + Rosemary
• Stress Relief = Lemon + Cedarwood + Orange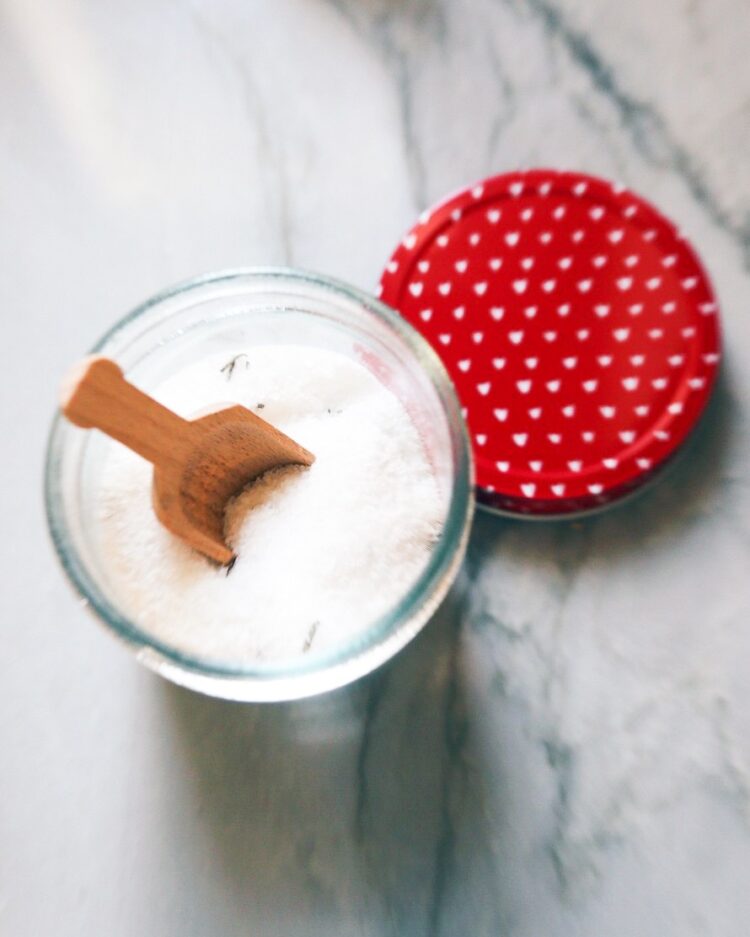 DIY Galentine's Bath Soaks⠀(makes 2 jars)⁠
• 1 cup epsom salt⁠⠀
• 1/2 cup kosher salt⁠⠀
• 1/4 cup baking soda⁠⠀
• 10-15 drops your favorite essential oil⁠⠀

Whisk to combine and place in jars for gifting.⁠⠀(I got these cute little baking jars & scoops at the Dollar Spot in Target)
2. SPRINKLE CHAMPAGNE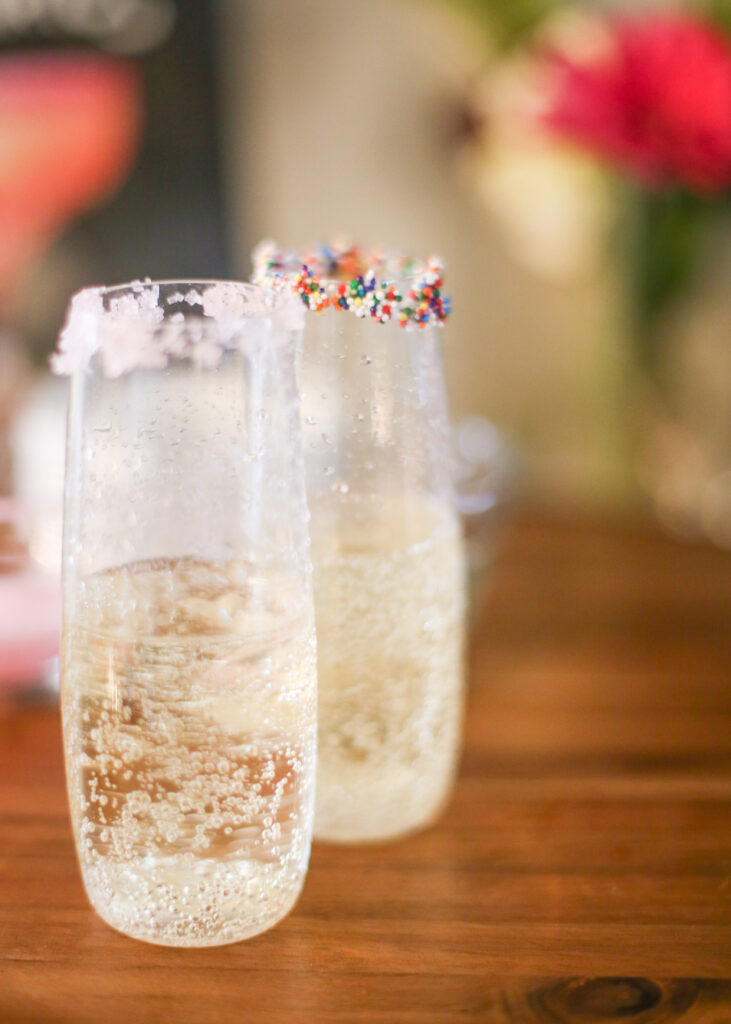 I love adding a little extra something you're likely to serve anyway. Of course for Galentine's Day, you must have some bubbles. Step it up for your gals by dipping the rim of the glass in simple sugar (equal parts sugar & water) and next dipping it into a shallow cup of sprinkles. Allow the sprinkles to dry for a couple minutes before adding your champagne and ENJOY!
3. ULTIMATE DESSERT BOARD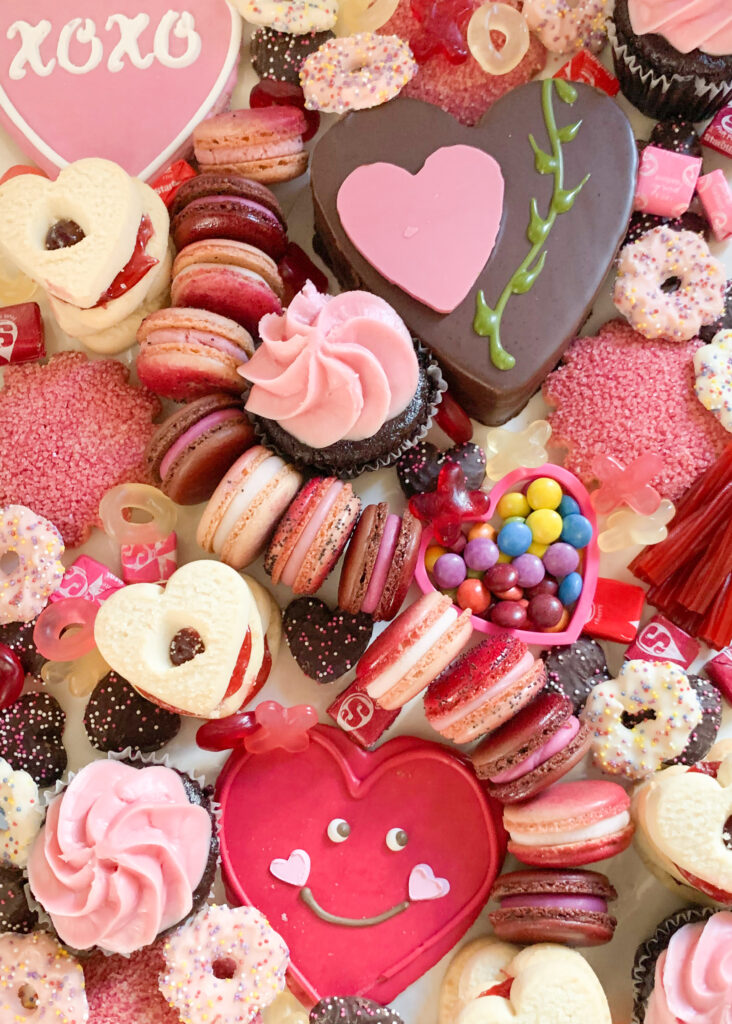 You know I love, love, love a good cheese board. That's how you know I mean it when I say this super simple dessert board is equally as wonderful. My mom called it a "sugar-cuterie" and why would you call it anything else? Everything on the board is either from Trader Joe's, Whole Foods, or — in a genius move — leftover Halloween candy. It took maybe five minutes to put together, and I can't tell you enough how much I love the results. Everyone did!
Similar to the "salami river" on a cheese board (i.e. @thatcheeseplate) I went with a macaron river for my dessert board. It creates the perfect division for all the heart-shaped sweets! Use cookie cutters to hold M&M's or similar candies contained.
4. GORGEOUS FLOWERS
My friend Katie (@katieinthedetails) has the cutest ideas for gorgeous and unique flower arrangements. She even gave me a lesson with all the tips and tricks you need to make your own! You can watch it HERE!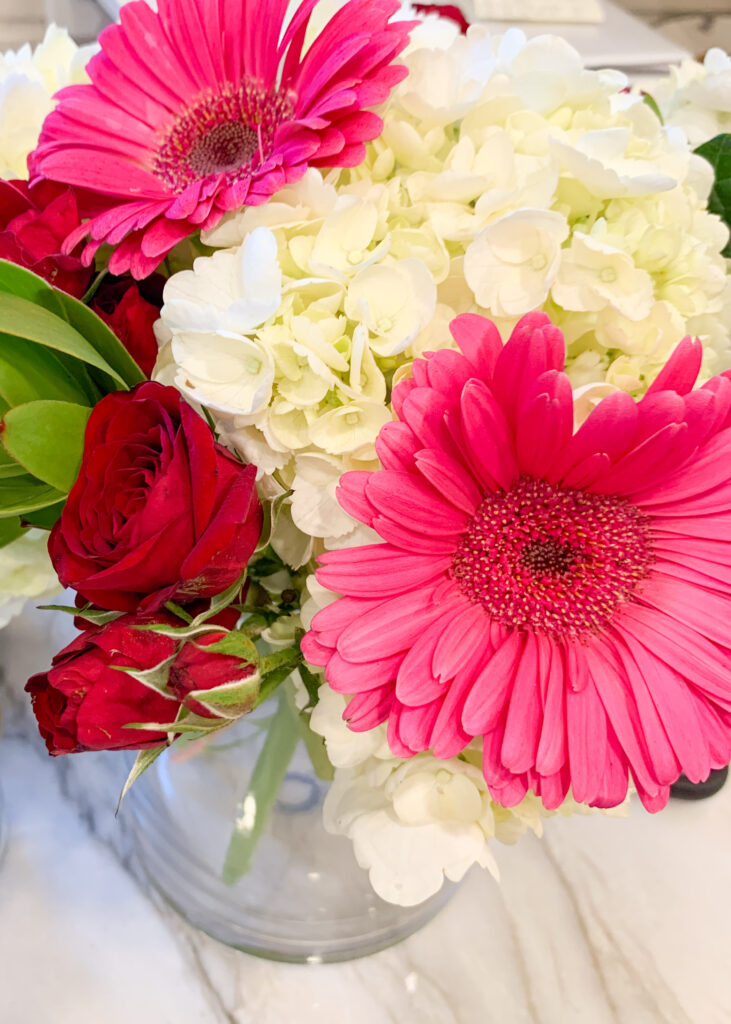 I love hosting a great girls' night, and with these tips I hope you will, too! Be sure to tag me at @mystircrazykitchen if you try any of these – I love seeing your take on it. Happy Galentines Day, friends!