This spring we underwent a MAJOR kitchen remodel. When we bought our house, the majority of it had been updated and the kitchen was great — except when it wasn't. The one thing I desperately wanted to change was the way we used the space. And don't get me started on how dark it was!
This might be a spoiler, but I can't wait to show you what a difference this made. I mean — these two pictures are taken from the same view point: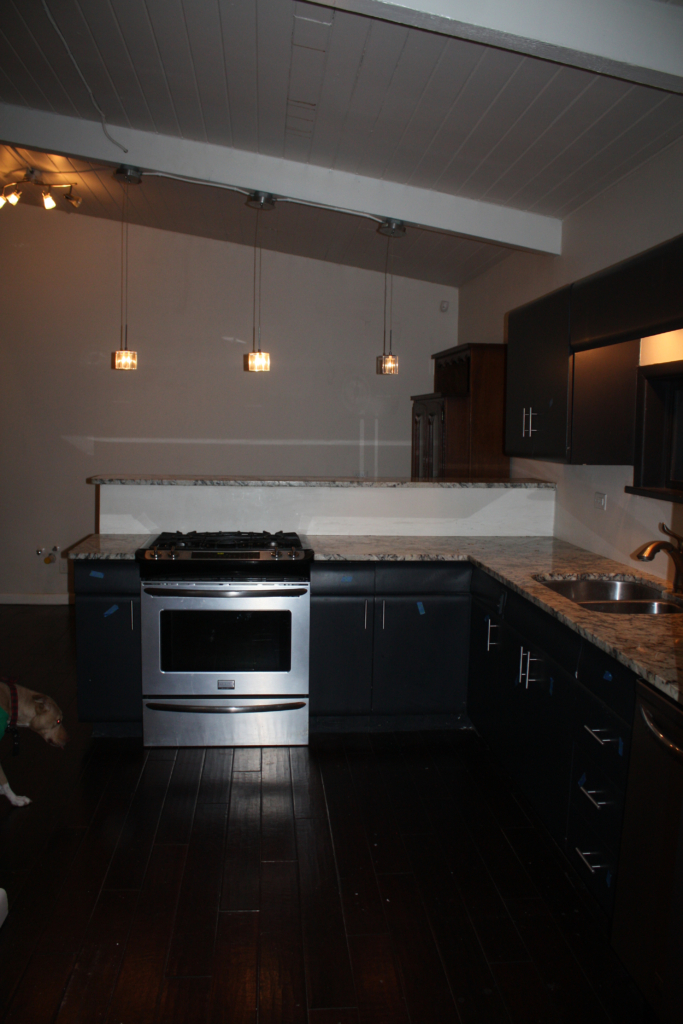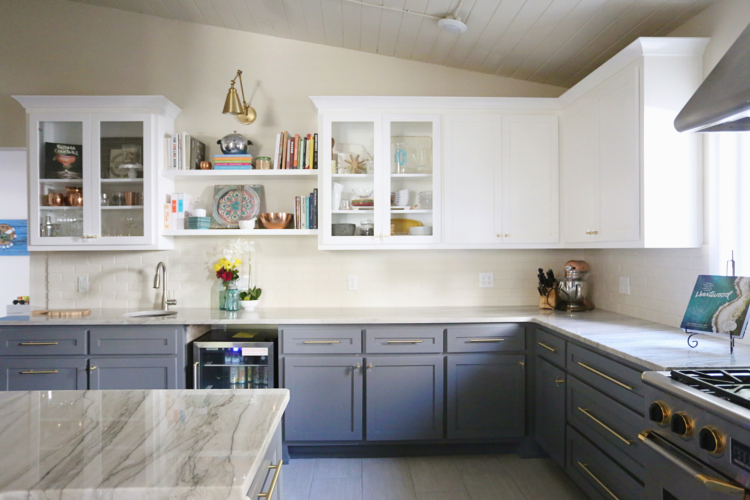 That's crazy, right? While that's setting in, I'll continue with the tour. The first thing that had to go was a small bar area that was a couple hundred square feet of completely wasted space. It was too small for a dining room table, but somehow also too big for just barstools. Nothing seemed to work there.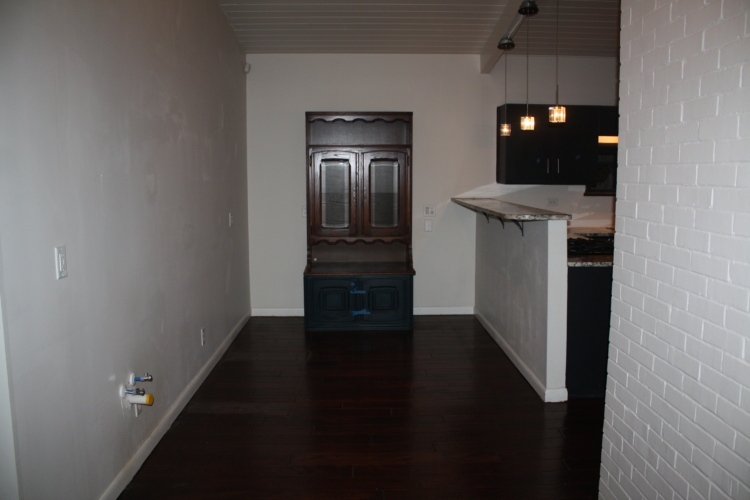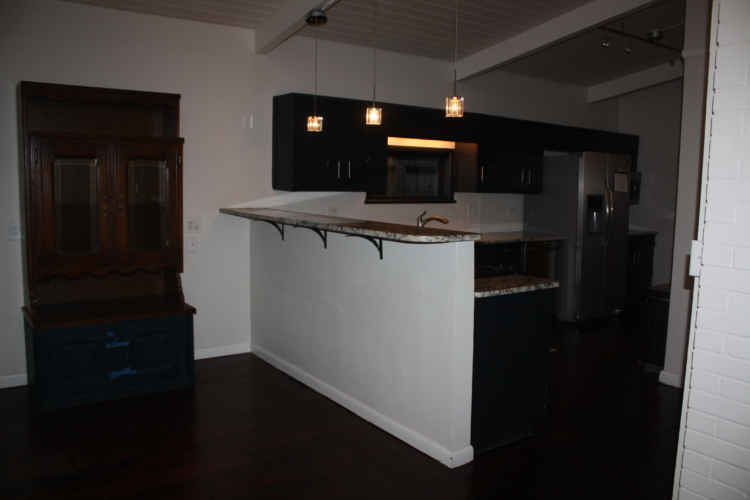 We decided to hire a designer and a contractor to help us better use the space we had, and it was one of the best decisions we've ever made. They really helped me visualize the changes we would be making and get on board with the major renovation that would be required. Did I mention we had a barely-two-year-old and I was pregnant with our second baby? I really, really wanted my dream kitchen.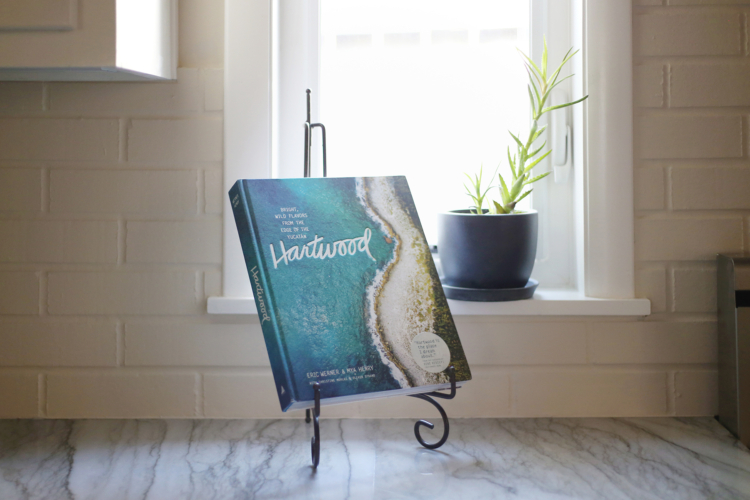 It's worth repeating that our number one complaint with our kitchen was that it was too dark. We only had one small window above the sink, and the existing track lighting was not able to light up the space the way we needed. Even though it was a major ask, we wanted to get rid of the existing window and add two in its place. We covered the old window and created two matching windows to frame the range. Since the range is the statement piece of the kitchen, having the windows on both sides really makes it pop.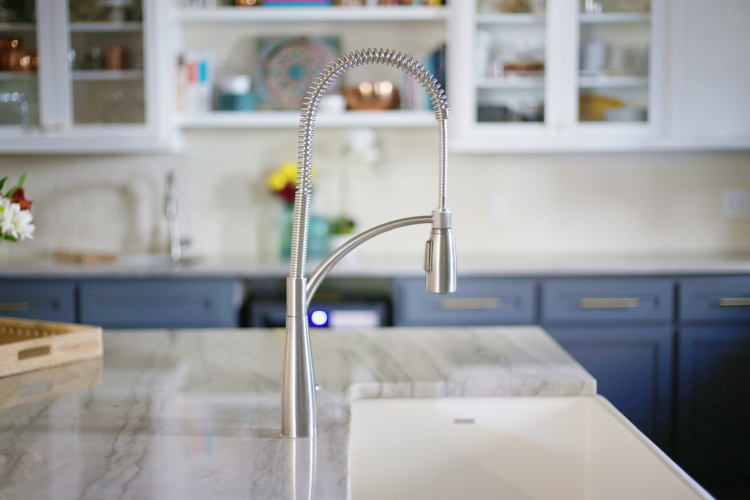 It might be kind of a boring topic, but I can't help but get excited every time I use my new sink. Who knew sinks could be so exhilarating??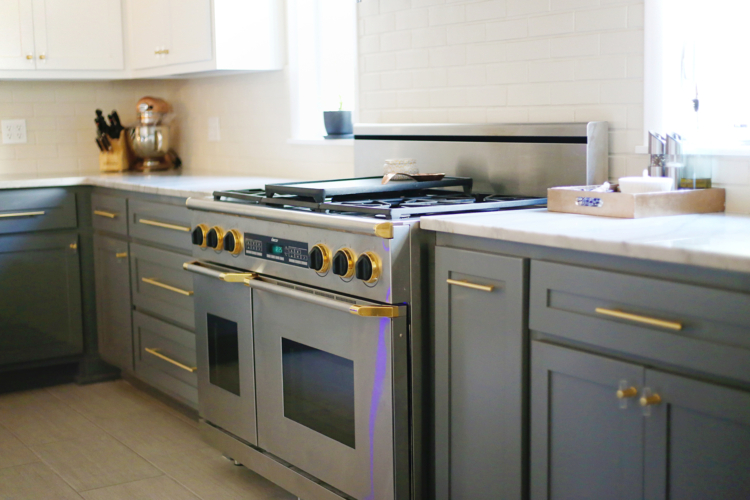 We definitely need to take a minute to discuss our incredible oven, aka the centerpiece of the kitchen. Our contractor had a friend of the family that was planning on getting rid of it, and it had basically never been used. This was already my dream oven, but I knew it would totally bust our budget, so I didn't get my heart too set on it. It must have been my reward for months of patience with that project, because we got the range, vent hood, pot filler and warming drawer for barley over 1/2 of what it would have cost brand new. Some people might consider this a "dated" model because it features the gold accents, but guess what? That's the part I love the most.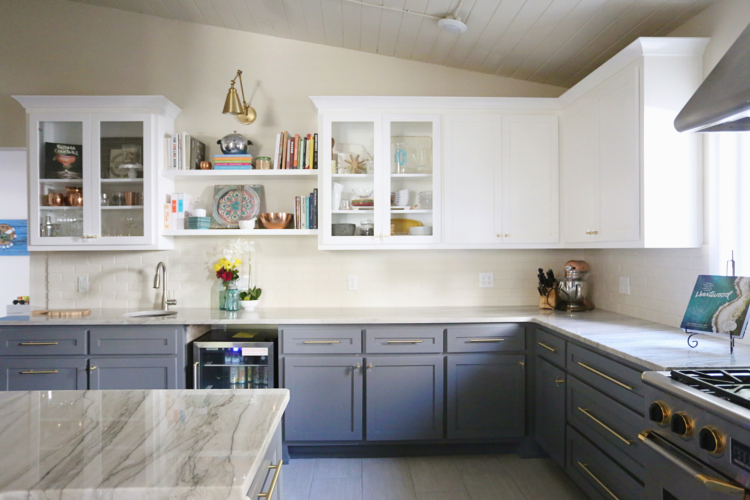 I love cookbooks. They're an endless source of inspiration, and something about being in a room filled with delicious ideas just makes me happy. I'm in love with my open shelves and glass cabinet fronts, if only because now I can see the little treasures I've collected over the years while I'm rolling up my sleeves for meal prep.
I have several "favorite" parts of my new kitchen: the drawer pulls and cabinet knobs — the gold accents pull in the gold from the range; the bookshelves above the bar to display my cookbooks; and the gold accent lights above the bookshelves and island. It wasn't until we completed the renovation that it occurred to me that I love anything gold. Who knew??
There were definitely days where I wanted to give up (I can't tell you how many times we had to pack up our two-year-old and leave for several days at a time because of paint fumes or other renovation hazards), but I can definitely say that it was completely worth it and I would do it again in a heartbeat.