Are you struggling to get creative with your kids' lunchbox? Let me help you upgrade your PB&J to reenergize an old favorite. My boys attend a daycare in a Jewish synagogue so the lunchboxes I send are required to be vegetarian to comply with the rules of a kosher building. Originally, this terrified me but after the initial shock, it's been fun to get creative with it.
On Instagram I share all of my lunchbox ideas in the LUNCHBOX highlight bubble – check it out! I love sharing the "before & afters" of their lunches just like @dictatorlunches. For some reason, it's so satisfying to see what they actually eat! Feel free to tag me in your kids' lunchbox before and after, I love to see and share them!
Here I am sharing five easy ways to upgrade your peanut butter & jelly game! Enjoy!
And for more ideas for packing a great lunch – visit my lunchbox guide HERE!
STRAWBERRY CHIA JAM
Before I get into the ways you can upgrade your PB&J, I want to talk about this Strawberry Chia Jam. If you look at traditional jelly there are 12g grams of sugar per serving (not to mention the preservatives). And, in my opinion, it's completely unnecessary! The fruit is almost always sweet enough and the less sugar you consume, the more of the fruit's sweetness you can taste. It's true! After completing one Whole30, about half-way through I realized that strawberries tasted sweeter than they ever had! So imagine our little kids, if we limited their sugar intake, they would love fruit even that much more!
We picked strawberries this summer a few times and with one of our last hauls, I made this strawberry chia jam and packed it in small containers in the freezer. Sadly, we're on our last one! Hopefully, I can find some out-of-season delicious strawberries to replenish my supply soon!
This is the jam that I used in all of my PB&J upgrades below! Hope you enjoy!
Strawberry Chia Jam
Make your own jam to limit the amount of added sugar and preservatives – so easy and keeps in the fridge/freezer!
Ingredients
1

lb

fresh strawberries

hulled & sliced

2

Tbsp

honey

local, if possible

2

Tbsp

chia seeds
Instructions
Heat sliced strawberries over medium heat, stirring in the honey to coat the strawberries.

Use a potato masher to break up the strawberries as they cook down.

After about 15 minutes, the mixture should be at a slow simmer.

Add chia seeds and stir to incorporate. Reduce heat to low and cook for an additional 15 minutes.

Let cool prior to placing in jars.
Notes
Freeze for up to 3 months!
HOMEADE UNCRUSTABLE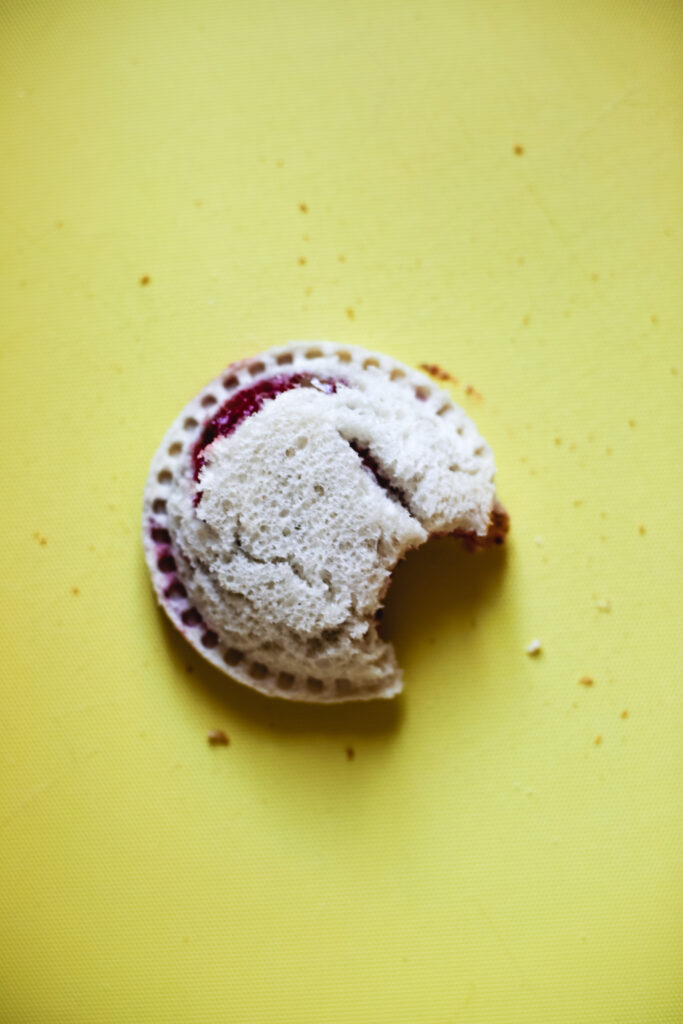 This isn't really a PB&J upgrade, but to your kid it might be! We all remember being a kid and BEGGING for the crust to be taken off. Or was that just me? The boys love when I use these sandwich cutters to make the sandwich just a little more appealing. Heck, I even like using them for myself!

You can even freeze these just like a REAL uncrustable but without all the preservatives and sugar. Just grab them from the freezer the morning you pack the lunch and it'll be perfect by the time they eat! Saves you tons of time in the morning too – BONUS!
PB&J SUSHI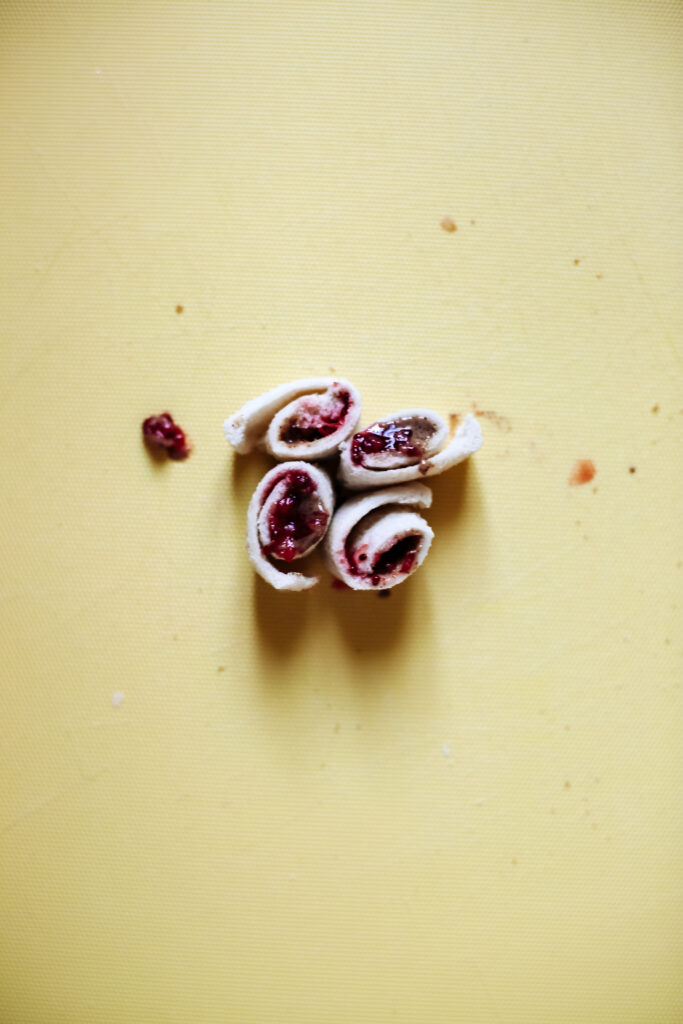 I love this idea so much…little PB&J sushi rolls! Again, this isn't really reinventing the wheel but it does provide a different look and feel to a typical PB&J sandwich.
Start with a piece of bread and slice off the crust. Roll it out flat using a rolling pin. Place nut butter and jelly in a line on one side of the square. Roll up from that side to make a tube. Next, slice 1" pieces of PB&J "sushi" and place in the lunchbox! So cute and so fun.
If you have a kid who likes to help in the kitchen, let him or her take a stab (pun intended) at slicing the sushi. They can use a butter knife or we love this kid-safe knife for when they want to help!

PB&J QUESADILLA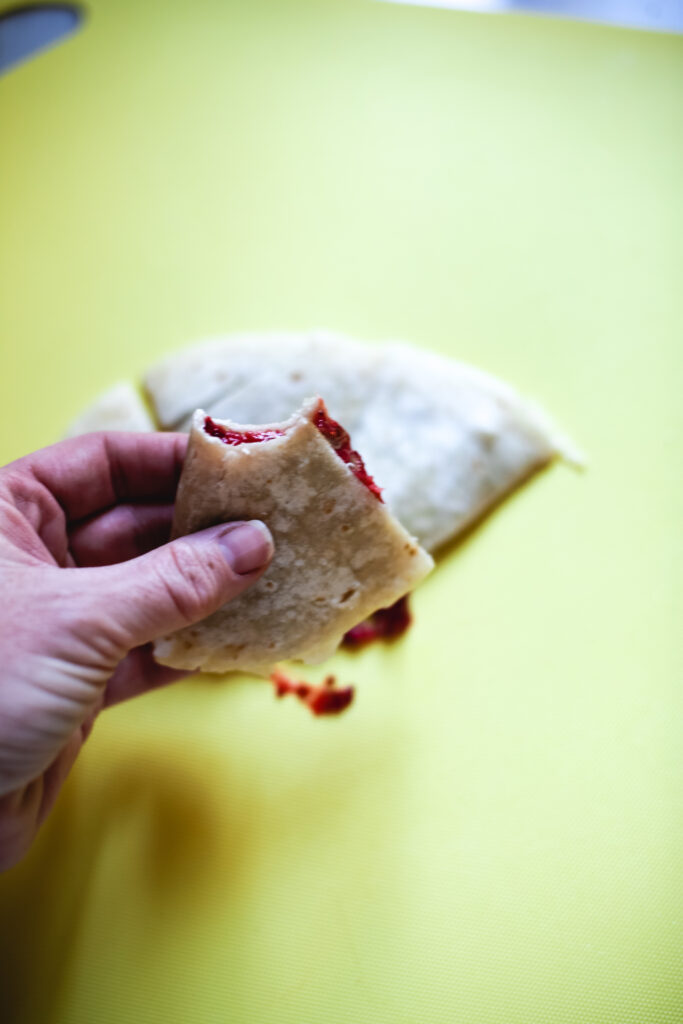 My son LOVED these when I packed them in his lunchbox this week, as evidenced by the zero left in the box when it returned (always a good sign)! You take a tortilla and spread one half with your nut butter and one half with the jam. Carefully fold it in half, and place it on a warm griddle or pan for a minute or two on each side until the tortilla is toasty warm and golden brown. I like to slice them into triangles for easy holding by the kiddos.
To get the kids' help, let them use a pizza cutter to slice the quesadilla in fourths!

PB&J OATMEAL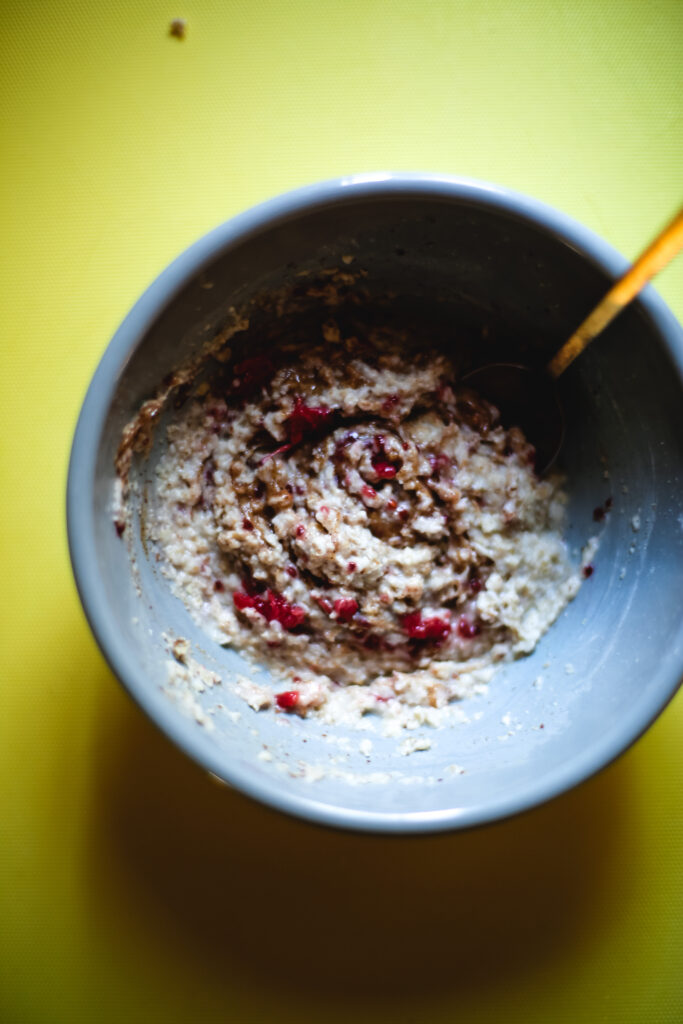 This PB&J upgrade is one I absolutely love and it's perfect for the upcoming winter months! I love a cozy, warm bowl of oatmeal when it's chilly outside. Stir in a tablespoon of nut butter and a little bit of jelly, swirling it all around so the whole bowl of oatmeal gets a little bite of each. SO GOOD!
ENERGY BITES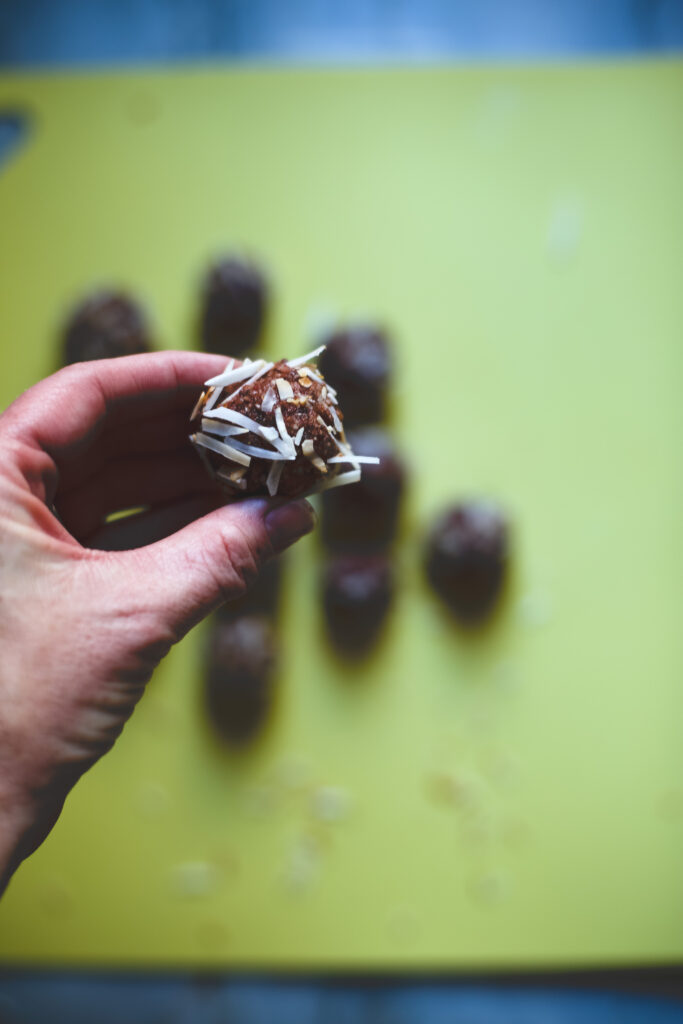 Now these are slightly more complicated than the ones I shared above, but really the food processor does ALL of the work. With only five ingredients, you'll love having these on hand when the kids inevitably yell "I NEED A SNACK"! They refrigerate for a week or can last in the freezer up to a month. I had to make one batch without the coconut flakes for one kid, but they are still delicious!
Recipe can be found on the Nom Nom Paleo site HERE.

I'd love to hear your ideas for upgrading your PB&J. Drop them in the comments below or shoot me a message on Instagram!
If you make this recipe, I would especially love it if you gave it a star rating ★ and review below. And please make sure you follow me on Instagram, Facebook and Pinterest!