Some of my favorite ladies and I took a weekend trip to Portland a few weeks ago and it was so much fun I thought I'd share it with you in hopes of inspiring an Oregon adventure for you, too. It was beautiful while we were there in October, but I highly recommend researching what the weather might be like while you're there.
MY WEEKEND IN PORTLAND
We had a plan for meals going in, but a lot of the places didn't take reservations, so we ended up doing something different nearly every night. All the spontaneous restaurants we chose had great food and even better service. I'd say the service was actually the most surprising part of the trip — the people of Portland were so warm and welcoming and just genuinely super nice.
BREAKFAST • LUNCH • COFFEE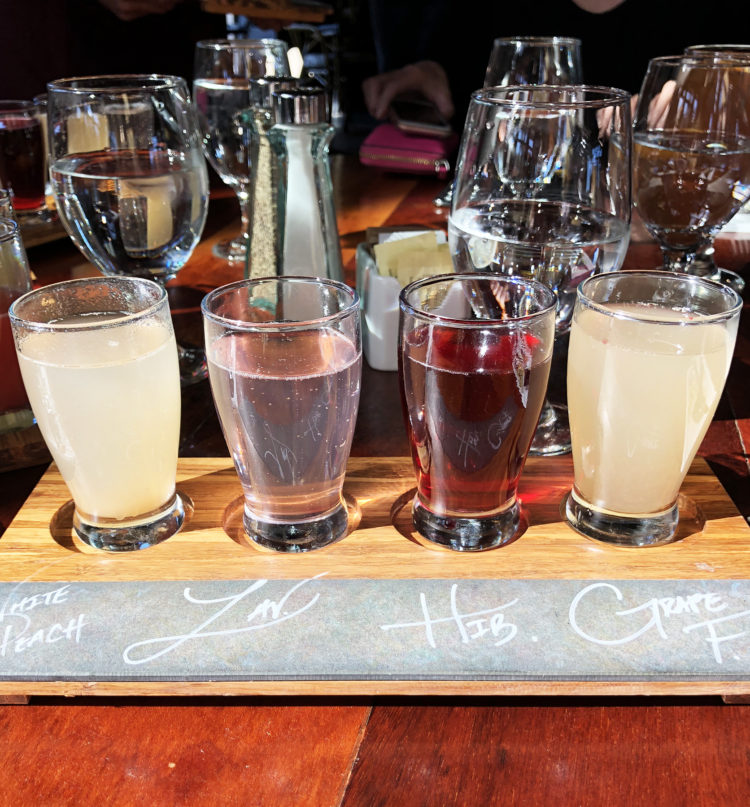 We had a late lunch here while we were waiting to check into our Airbnb. They serve a mimosa flight, which was not only a great idea for a girls' trip, but I love the idea for hosting a brunch or shower! I had the French Onion Soup because if that's on the menu, I have to order it. It was delicious!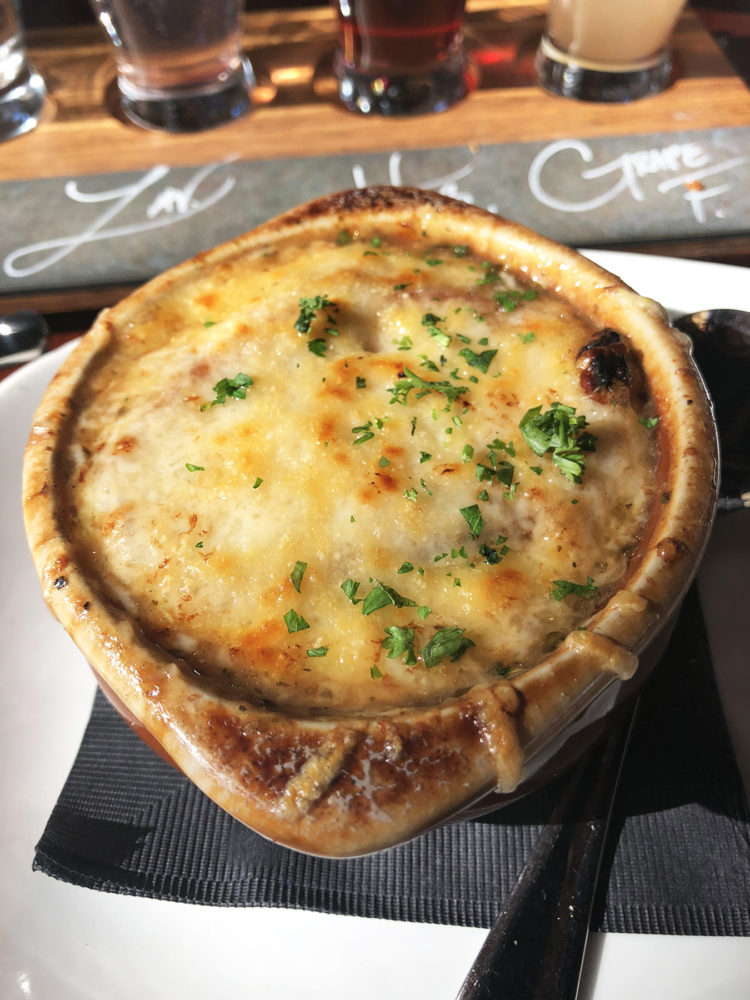 Everyone will tell you to go to Voodoo Donuts, but we ended up trying the Lemon Poppy Seed donuts from Blue Star Donuts and we never looked back. This place was recommended by friends and locals and I can see why!
I don't mean to be pushy, but this place is an absolute must. The friendliest service, incredible coffee and the cutest little cups.
I ordered the Breakfast Fried Rice. Need I say more? I mean, I can say a lot more if you want me to, but I think you get the idea.
We had this before our wine tasting day. Very necessary to get a hearty breakfast before drinking wine for 6 hours, right?! Most of us had the Traditional Eggs Benedict, which is one of my all-time favorite breakfast orders. I haven't attempted hollandaise sauce on my own, so it's nice to have someone make it for me!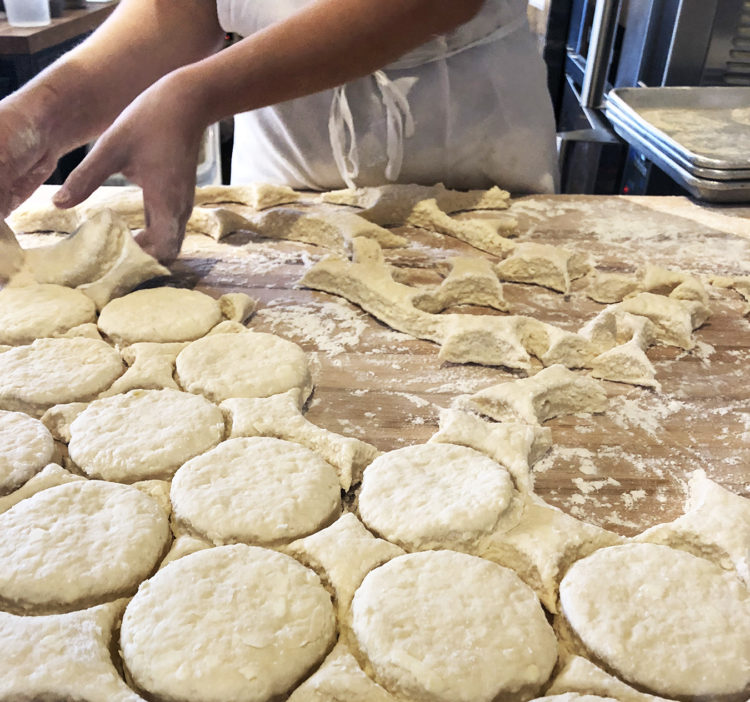 The biscuits are made right in front of you and you can order them any way you like them. We chose a combination of sweet and savory which is a MUST at all breakfasts with me. Now you know.
DINNER
After wine tasting all day, we needed something low key. We walked to Por Que No and really enjoyed the authentic Mexican food (and a beer!).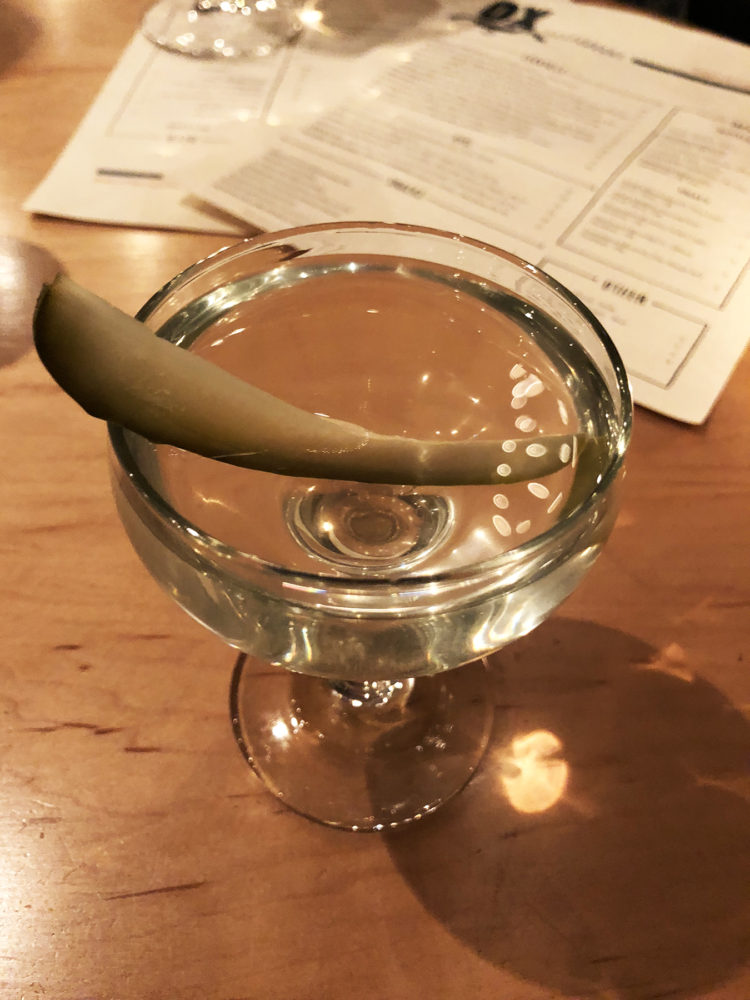 Our Airbnb hosts recommended Ox with a note that said, "It's a personal favorite! Hip, bustling eatery with a bar where Argentinean-inspired NW fare is cooked on a wood-fired grill." I had a pickle martini that was surprisingly delicious! Our dinner was amazing, but the clam chowder was the ultimate order. It is not your typical clam chowder, but was so good I'm not sure I can can ever go back to the original. Good news for both of us — they have a cookbook! I've already added it to my wish list.
We ended up here after visiting Powell Books. This eclectic place served pizza by the slice and wine by the can. It played such an amazing variety of music it was all we could talk about. Delicious for a quick and easy meal. I heard that ALL pizza in Portland is delicious, but I can't back that up. Sounds legit, though.
SNACKS • DESSERTS
This place was on everyone's list of recommendations and I can certainly see why. The ice cream was so thick and creamy and they had the most unique flavor combinations (I hear they change monthly).
My friend and fellow blogger Amanda Lassiter suggested Cheese & Crack — her brother is a co-owner and I've been following along on Instagram since it was a food truck. We ordered frosé and the Favorites sampler plate, which includes brie brûlée, something I will definitely be trying to recreate in the near future, so stay tuned. This was the perfect place for a midday snack (and booze) stop!
EVERYTHING ELSE
International Rose Test Garden

We tried to go visit the Japanese Garden, but it was closed when we got there. The Rose Garden was right beside it, so we took our time strolling through all of the beautiful roses. We learned the climate in Portland is so perfect for growing roses that it's studied by scientists! I probably don't have to tell you, but this garden smelled amazing.

My traveling friend found this Columbia Gorge Express bus that we took to see Multnomah Falls. We would have loved to hike, but the trails are shut down currently as a result of a recent fire. Even without the hiking, the falls were gorgeous and worth the short trip!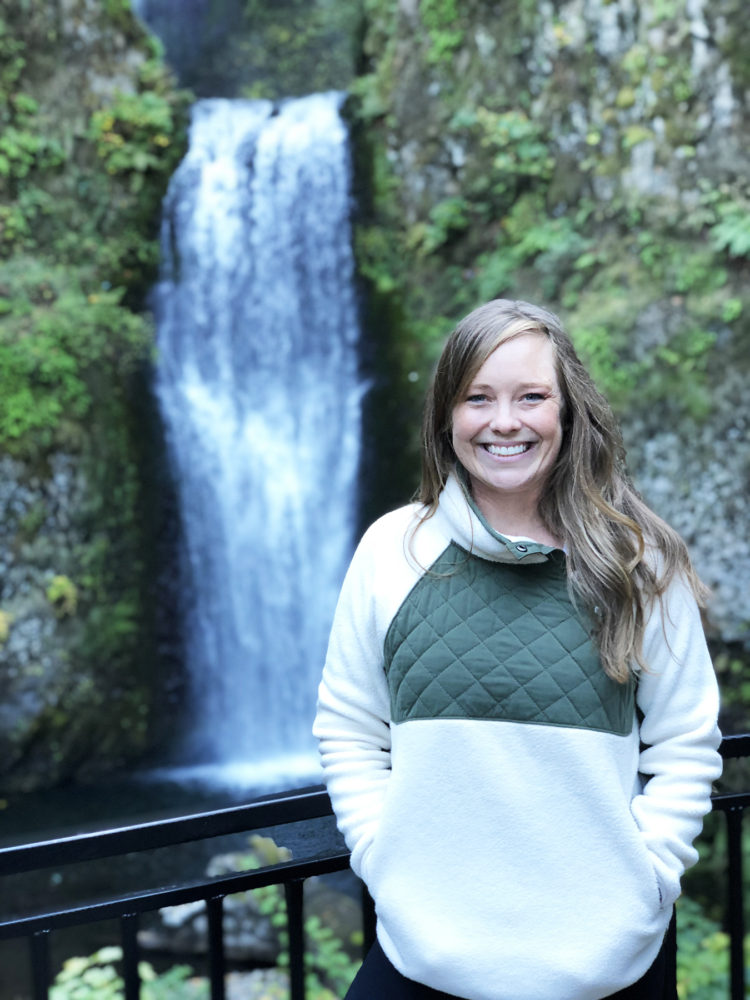 We actually went to Powell's twice and barely even cracked the surface. This bookstore is a combination of new and used books. I found several Christmas presents there and am super jealous that we don't have one in Tulsa!
Private wine tours are definitely an experience. Our guide sent us a questionnaire before we went so our tour would be customized to our specific tastes. Oregon is known for pinot noir, which is one of my favorite wines! We visited three wineries total: Torii Mor, Dominio IV and Lemelson and we all came home with a few bottles. We also learned how to pronounce "Willamette." It's "Willamette, Damn it." The more you know!
If you find yourself with spare time, I would recommend checking out some of the local neighborhoods. We were spent some time shopping in the NW District which was more commercial stores with a small mix of local. I would have loved to see North Mississippi Avenue with all of the local shops!
NEXT TIME I'M TRYING:
We had this on our list of places to try but we couldn't seem to fit it in. Next time!
This restaurant came highly recommended by several people, so I really wanted to try it, but we ran out of time!