To have the best holiday of all time, the only thing you have to do is make these savory Thanksgiving Cupcakes. Or are they muffins? Whatever you call them, they are delicious. Imagine, all of your favorite Thanksgiving foods in one bite! But you know what? It's even better than you're imagining, I promise.
These are definitely perfect to make with Thanksgiving leftovers, but I'm recommending you make some ahead of the big meal. If you love Thanksgiving as much as I do, this shouldn't be a problem. Follow these very difficult (ha!) step-by-step instructions to have the best Thanksgiving meal ever.
How To Make Thanksgiving Cupcakes
Layer One: The Bread
The first layer is a flaky, buttery crescent roll, so already we're off to a great start. Did you know Pillsbury makes crescent dough sheets? Just roll out the sheet and cut circles with a biscuit cutter (or wide-rimmed glass) and press them into a greased muffin tin.
Bake the crescents for about half of what is recommended on the box (about 5-7 minutes). When you pull them out, they will have fluffed up a bit. I used my muddler to gently press the dough back into the shape of the muffin tin, but a spoon would work well, too.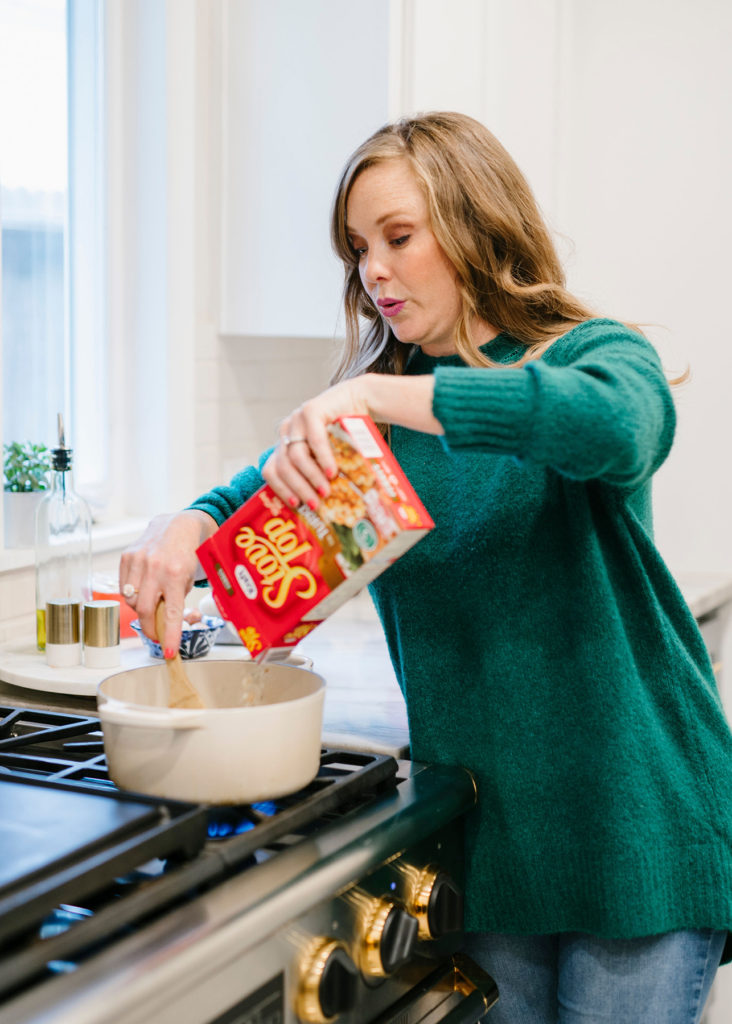 Shhhh… boxed stuffing is my best kept secret for this recipe!
Layer Two: The Stuffing
Next, I stuffed some stuffing — pressing it down so you get lots of deliciousness into each cupcake — into the muffin tin on top of the crescent dough.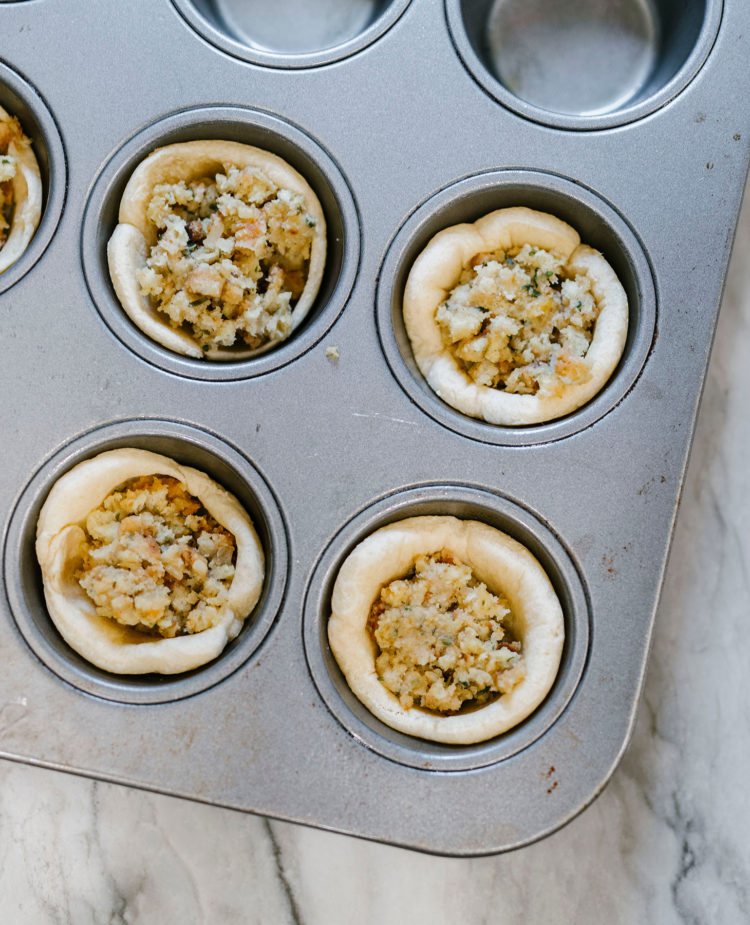 Layer Three: The Taters
Up next, a perfect scoop of mashed potatoes. Bake for the remaining time or until the crescent roll is deliciously golden brown.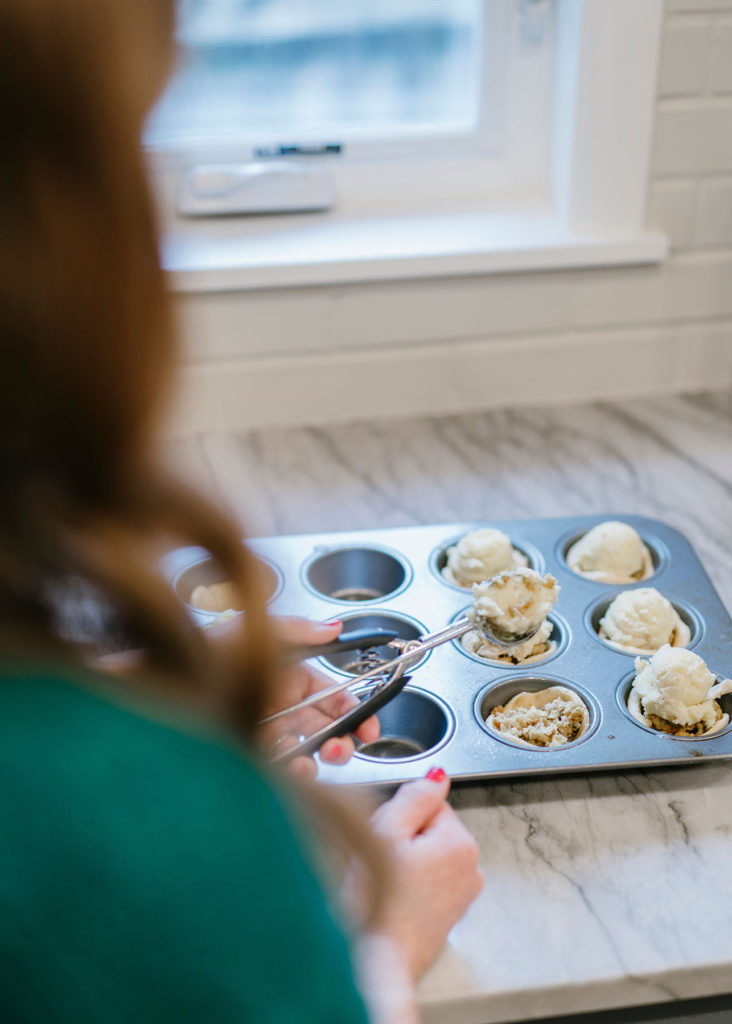 Layer Four: The Cranberry on Top
Once you've pulled the cupcakes out of the oven, try your best not to burn yourself eating them straight from the pan. They're going to smell TOO GOOD but you have to contain yourself, because you still have to add the "icing." I am not ashamed to admit I'm not fully on board with cranberry sauce (cranberry salsa is a different story!), but adding a tiny dollop to the top of these lil' babies totally pulls the whole thing together.
Plus, it adds a perfect pop of color to an otherwise beige plate.
Voila! You've got a perfect Thanksgiving snack!
Obviously you can get even more creative with your savory cupcakes — I left the turkey off this time, and in one version of these I swapped the cranberry topping for gravy! It wasn't as pretty, but I can promise you no one complained.
I'm not lying when I say every single person who has tried these loved them. In fact, the only negative feedback I've ever gotten is not introducing them to everyone sooner!
Please forgive me for that, and when you try them, please let me know what you think.
Happy Thanksgiving, friends!
[Photos by Emily Steward]